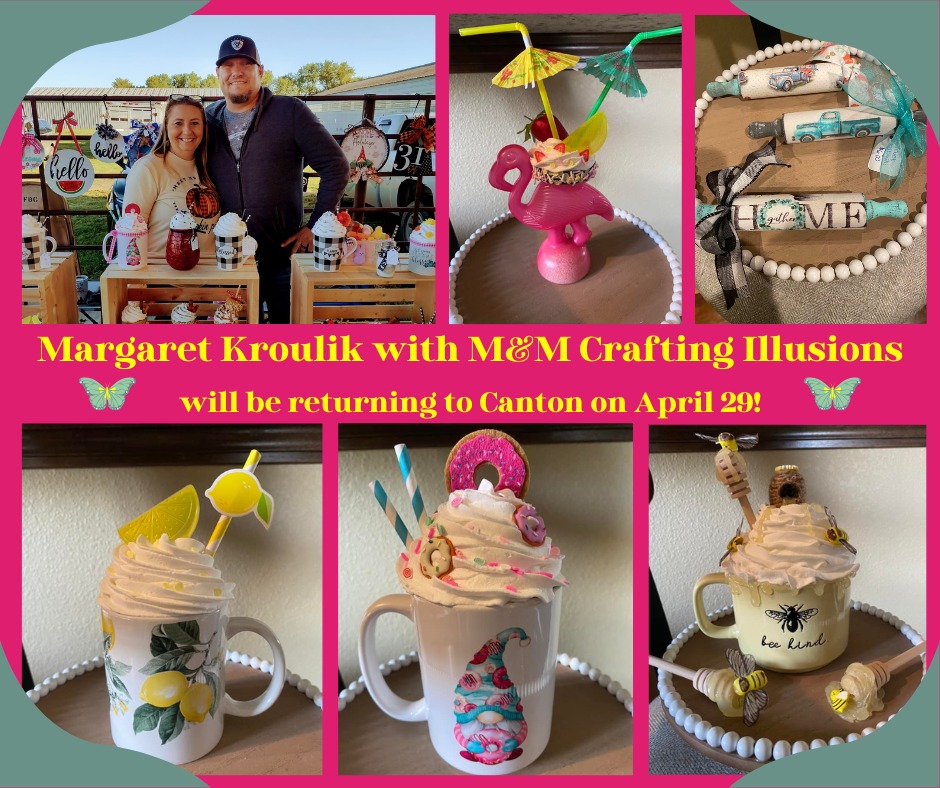 We are beyond excited to welcome back Margaret Kroulik with M&M Crafting Illusions to the Canton Spring Market Hop!
Margaret will be offering an absolutely adorable variety of fake bakes, kitchen décor, and more, and will be located in the Bradbury Arena at the fairgrounds.
I have a couple of her seasonal fake bakes and absolutely ADORE them, so I'll be there first thing checking out what she has at this market! That means you best get there early to beat me!
The annual Tiny Hidden Treasure might be hiding somewhere in her stash of sweet fake bakes, so be sure to look high and low for it while shopping with her!