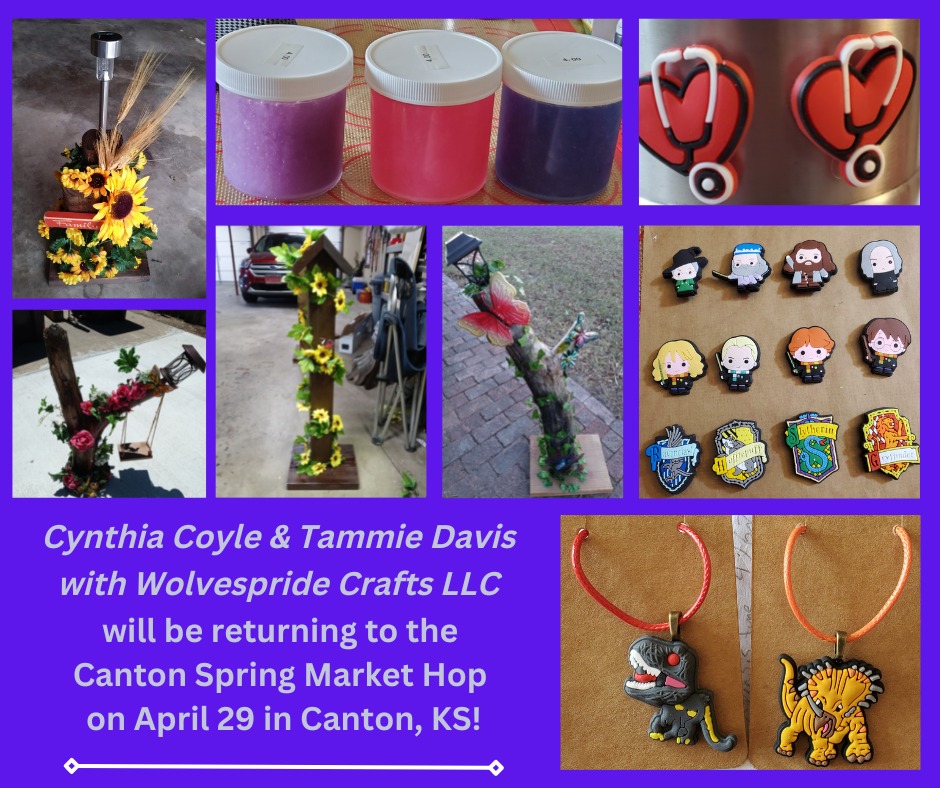 We are pleased to welcome returning vendors Cynthia Coyle and Tammie Davis with Wolvespride Crafts LLC back to the Canton Spring Market Hop!
They have recently combined their talents and are hard at work marking loads of treasures for you and your children's shopping pleasure! You'll find darling earring and other jewelry, beautiful home and yard crafts, magnets, goo, fairy wands, and so much more!
There will be a photo booth and other delights with a 50's theme as well! They will be located in the main building at the fairgrounds.
Be sure to take a long look for the annual Tiny Hidden Treasure while shopping with them. It might possibly be checking out the goo or some other shenanigans!