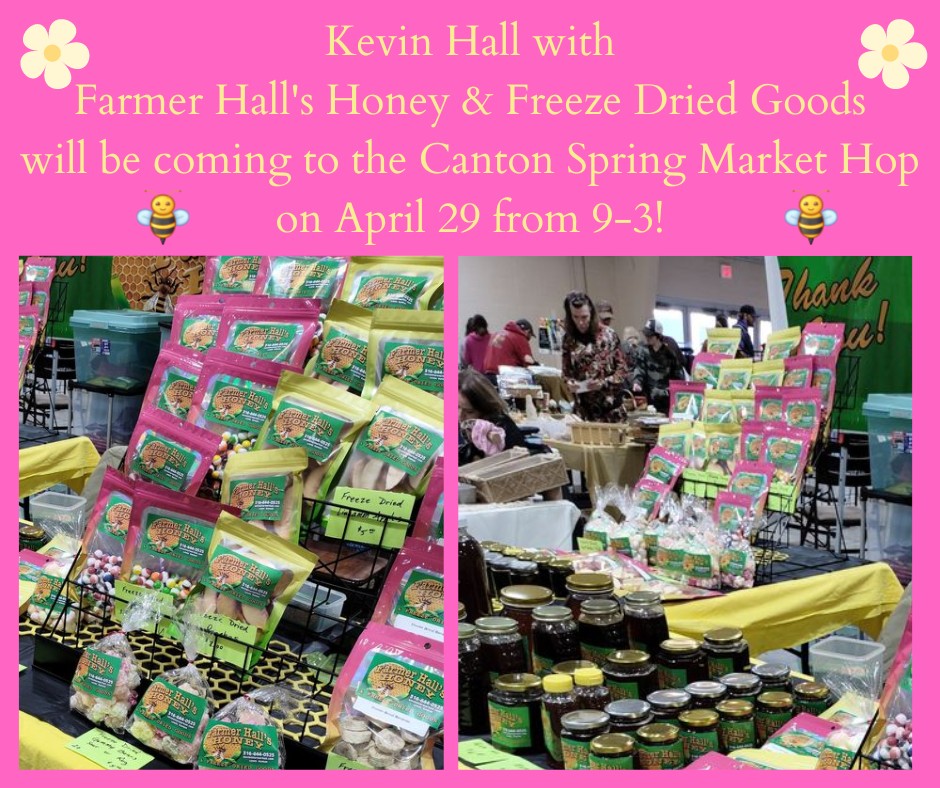 We are delighted to welcome Kevin Hall with Farmer Hall's Honey & Freeze Dried Goods to the Canton Spring Market Hop!
Kevin will be offering primarily the freeze dried candy, fruits, and more in Canton. He will be located in the American Legion and is looking forward to seeing you there!
There is the possibility that the Tiny Hidden treasure might be hiding out in his booth, so be sure to hunt for it while shopping there!