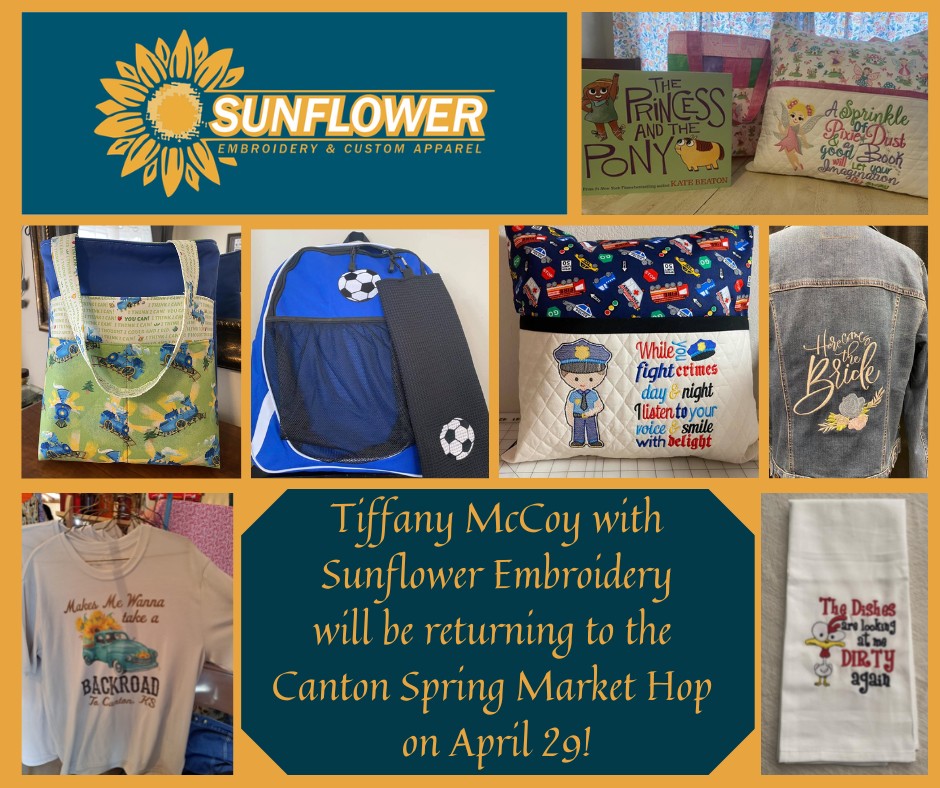 Joining us again in Canton, Kansas will be Tiffany McCoy with Sunflower Embroidery!
Looking for a special touch on a blanket, jacket, bag, tea towel, tote bag, tumbler, or pillow? Tiffany would be happy to do it for you! She has worked with many materials and items, including T-Shirts, stuffed animals, face masks, and bandannas! From simply adding names and small patterns to quotes and phrases, Sunflower Embroidery can do just about anything! She made the design for our road to Canton T shirts, and we absolutely LOVE it!
Tiffany will be located in the American Legion at 132 N. Main in Canton this year.
She might have that Tiny Hidden Treasure snuggled in with some of her beautiful creations, so be sure to hunt for it while shopping with her!
Also, make sure to check out her Facebook for more examples and information!