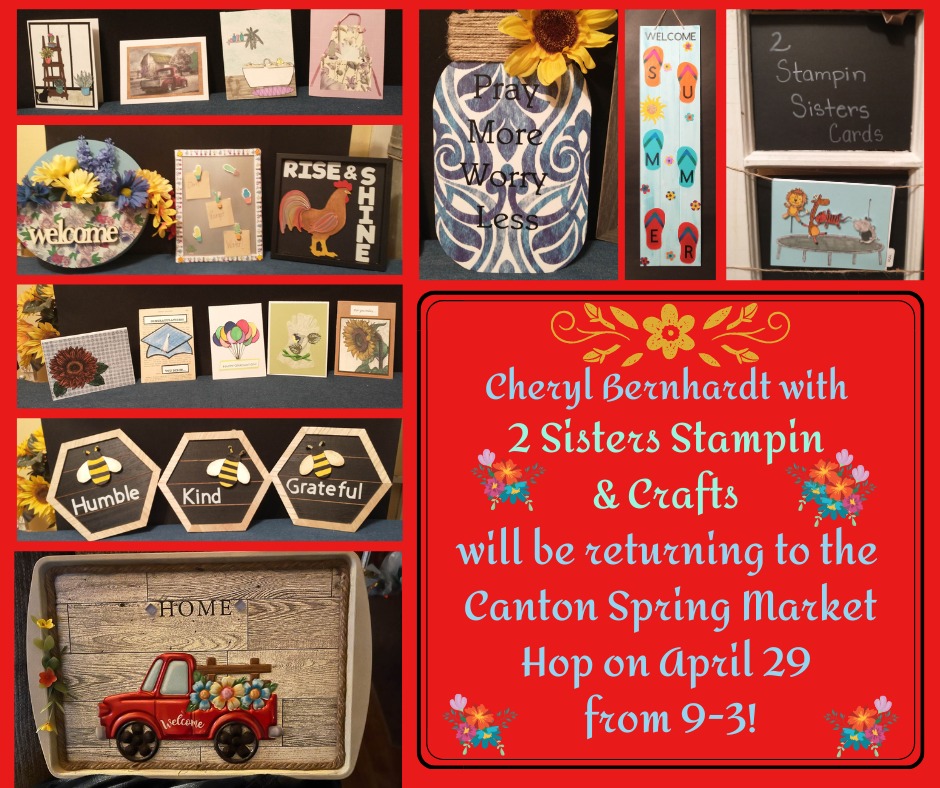 We are tickled to welcome back Cheryl Bernhardt with 2 Sisters Stampin & Crafts to the Canton Spring Market Hop!
Cheryl will be offering a unique variety of stunningly creative seasonal and everyday paper crafts, cards, crochet, and home crafts.
She will be located in the center aisle of the main building at the fairgrounds, and might have the Tiny Hidden Treasure slipped into one of her cards, so be sure to keep an eye open for it while shopping with her!