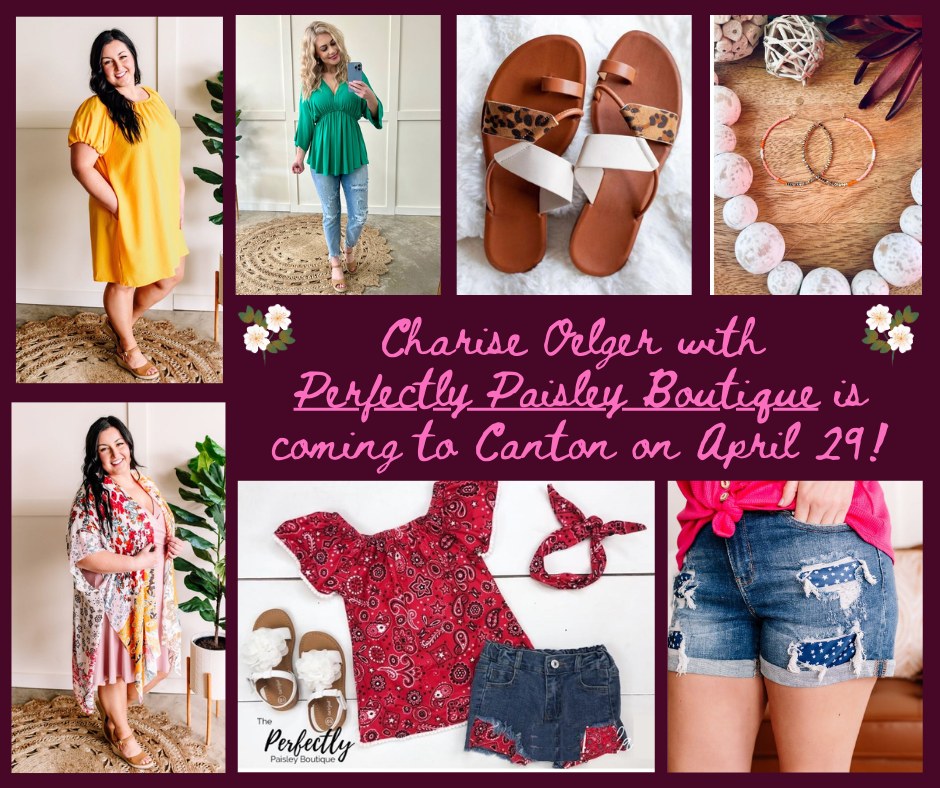 We are delighted to welcome new vendor Charise Oelger with Perfectly Paisley Boutique to the Canton Spring Market!
Charise will be offering a variety of stylish women's & darling children's clothing and accessories, including bags, jewelry, and shoes.
The annual Tiny Hidden Treasure may possibly find a nesting place in her booth, so be sure to hunt for it while shopping with her! She will be located in the American Legion and is looking forward to seeing you all at the Canton Spring Market Hop on April 29!