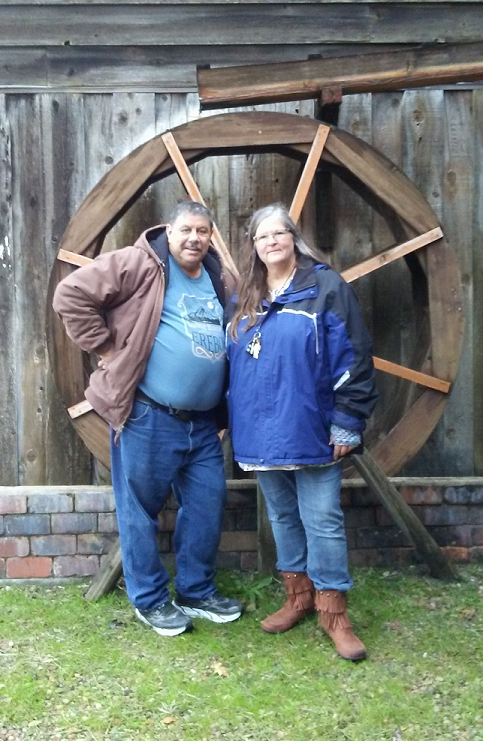 Flea Markets are a passion for us. Not only for the thrill of the hunt, the intense satisfaction of the find, and the honest agony of missing a find by a split hair, but for the relationships formed with both vendors and customers. We relish the times spent encouraging each other, discussing quaint shops and trusted auctioneers. We agonize over personal losses and triumph over victories. The flea market family is precious to us. That is why we wanted to expand from just setting up in one location to being able to help others expand their circle of customers and friends. When we were approached in early 2015 or so about hosting a flea market in Canton, Kansas, we were very hesitant. There were reservations, red tape, and a lack of confidence. But we absolutely loved the idea, and persisted in spite of opposition and difficulty.
Here we are many markets later, having hosted nearly a dozen markets in Canton, adoring our vendors and cherishing our customers. This is us. This is a passion of ours. There are sometimes vendors at our market who are just getting started. They have no idea how a show should be run. We like to get them started with a good experience. With honesty and understanding. With encouragement and suggestions. With friendship and camaraderie. This is us. Honest, encouraging, helpful, friendly. There are vendors who are disabled. Who can't make a living by traditional means. They want so desperately to be a part of the work force, to be accepted, to be understood, to be "normal." They have unique talents, but need an outlet, a way to get word out about their gifts. This is us.
Accepting, understanding, advertising. There are vendors who have been doing shows for many years. They have so much knowledge and experience to share. We are beyond thrilled when we get experienced vendors who can help educate us and the customers in whatever area of expertise their proficiency lies. This is us. Learning about various antiques and new products, what the new trends are. Sharing experiences, absorbing information for future shows. There are our cherished customers who shop and dine. We value their time and devotion to coming out and supporting us on market day. We appreciate them for their dedication and loyalty. We hold dear the moments we are able to see into their lives as they find a precious treasure that brings back priceless memories. We admire the imagination they share as they vividly describe where and how that stunning new piece is going to be cleverly displayed, or how much they will enjoy that creative one of a kind piece of artwork. This is us.
And now, this is YOU. The internet browsing, unique and unusual place seeker. Curiously clicking to see what Canton, Kansas is all about. We are so happy you've joined us here! Now you know… It's about our vendors. It's about our customers. It's about YOU. This is us. Thankful. Flabbergasted. Amazed. Humbled. Excited to see YOU at the next market in Canton!