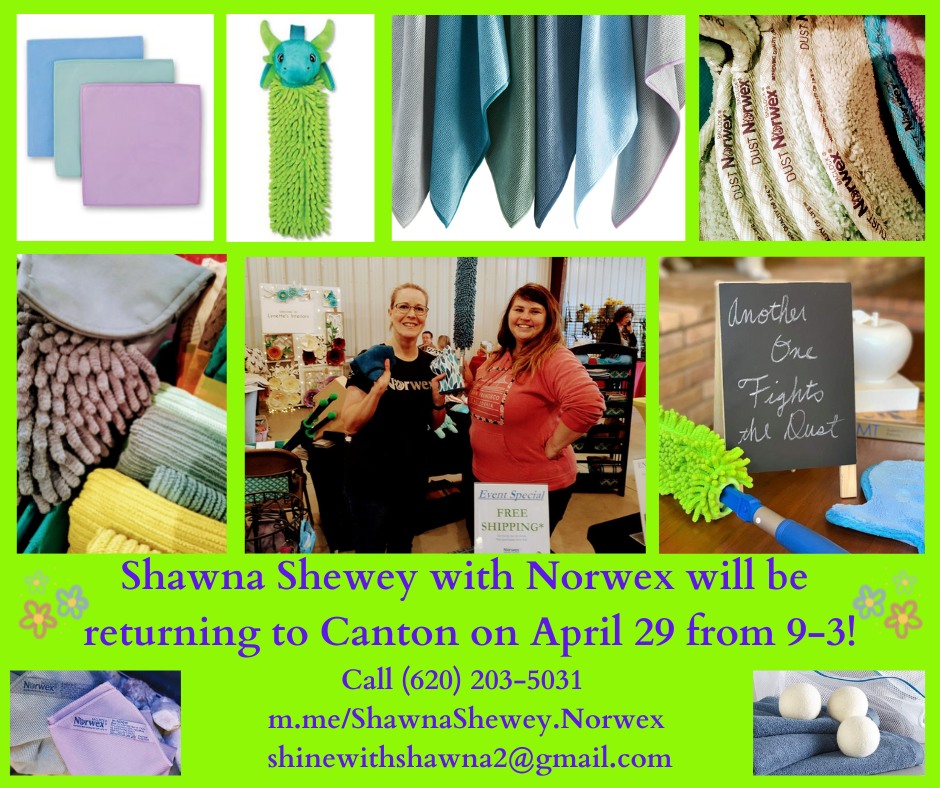 We are super happy to welcome back Shawna Shewey with Norwex to the Canton Spring Market Hop!
Shawna will be offering high quality products and accessories intended to improve the quality of life by radically reducing chemicals in homes.
Shawna, along with her friendly smile and contagious enthusiasm, will be located in the center aisle of the main building at the McPherson County Fairgrounds.
Don't forget to hunt for the annual Tiny Hidden Treasure while shopping with her and all the other vendors at the fairgrounds as well as at the American Legion!