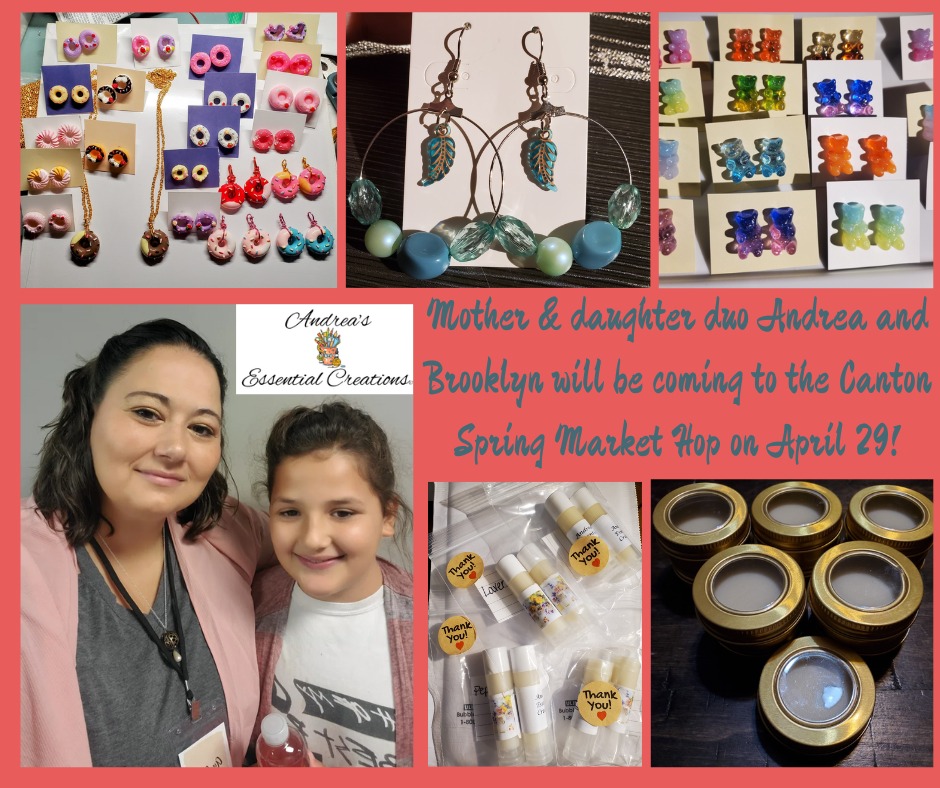 It is with pure delight we announce a new to us mother-daughter vendor duo, Andrea Sowers and Brooklyn, with Andrea's Essential Creations!
They will be offering a variety of handmade jewelry, one of a kind pieces, and Essential oil items.
They will be located in the round top building at the fairgrounds, and are feverishly preparing to have a fantastic inventory built up to offer you! Don't forget to remember to look for the annual Tiny Hidden Treasure that might be dozing in their booth!
They also have their own website!