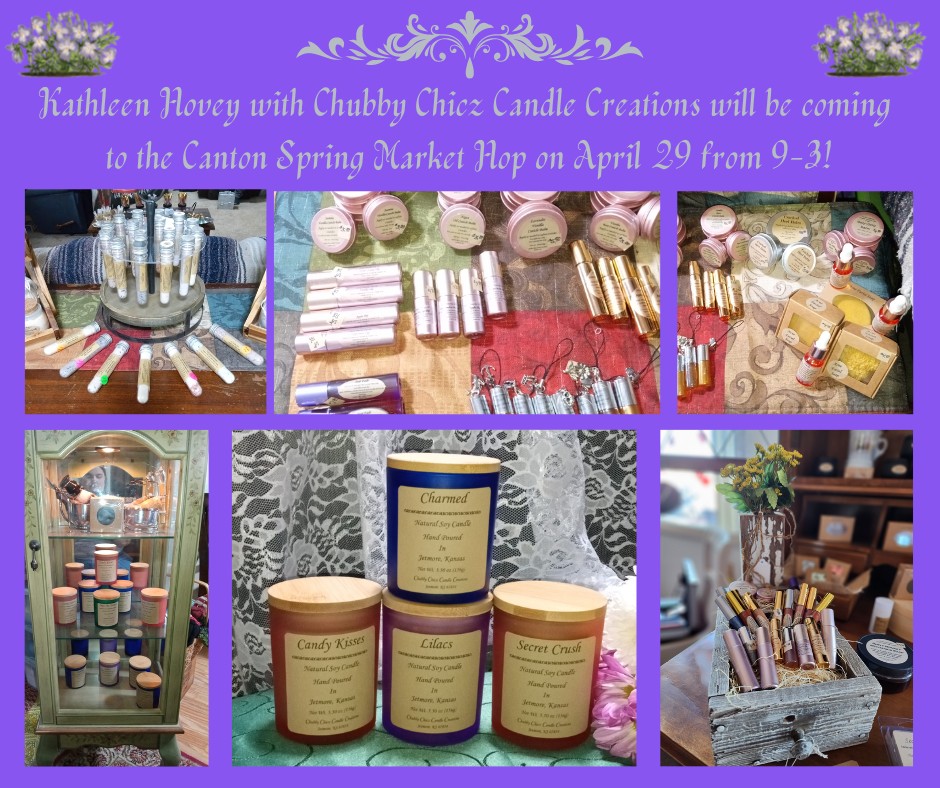 We are ecstatic to welcome new vendors Kathleen Hovey and Ali Thompson with Chubby Chicz Candle Creations to the Canton Spring Market Hop!
They will be offering a large variety of organic products. They have everything you need from lipstick to candles to bath salts to paw cream, and more!
They will be located in the Bradbury Arena at the fairgrounds, and are looking forward to meeting you on April 29!
Check out their Facebook page for more information about their growing business!