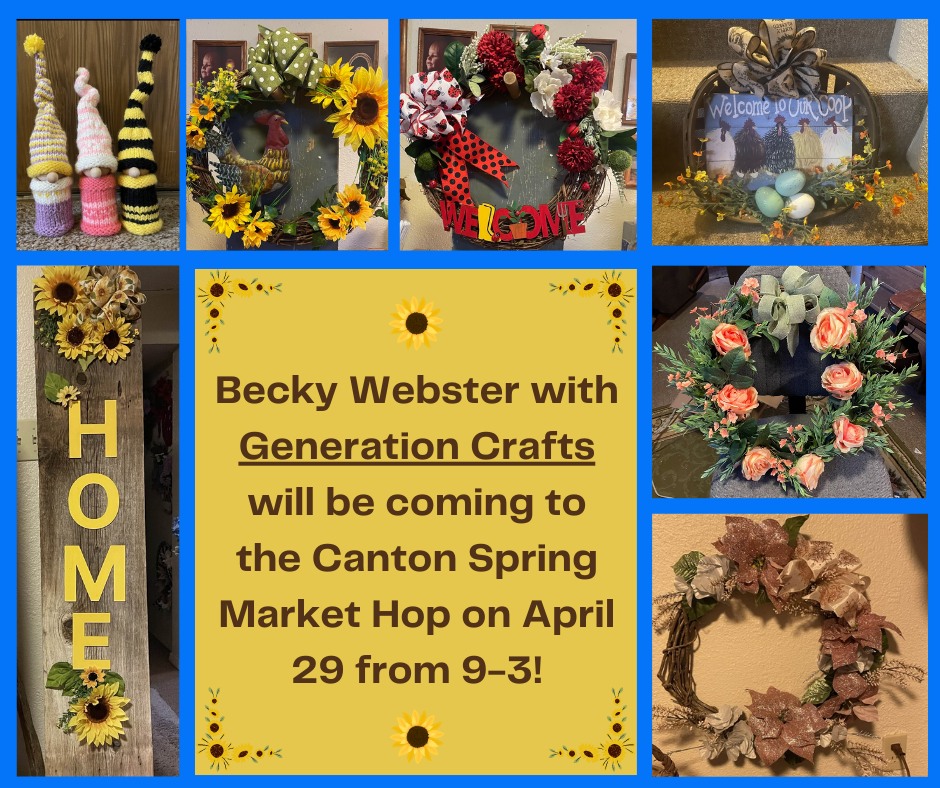 We are thrilled to welcome Becky Webster with Generation Crafts to the Canton Spring Market Hop!
She will be offering a variety of porch boards, wreaths, knitted items and home décor. She will be located in the Bradbury Arena at the fairgrounds and is eagerly looking forward to seeing you there!
Oh, BTW…. don't forget to hunt for the annual Tiny Hidden Treasure while shopping with Becky! It might be nestled cozily in her booth somewhere!