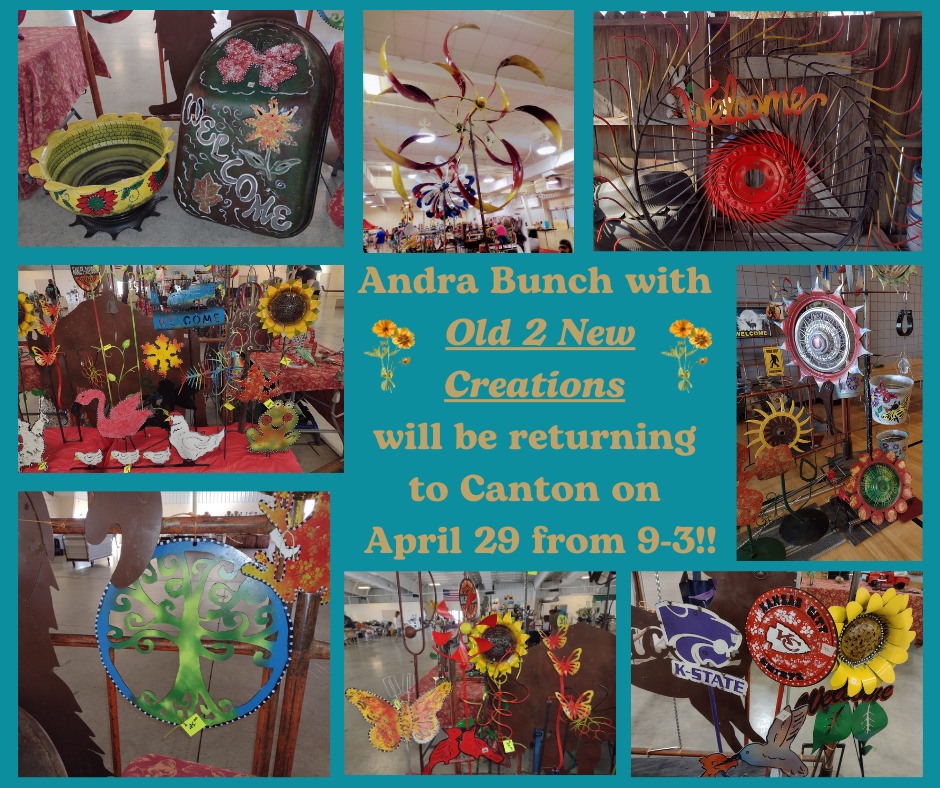 Andra Bunch with Old 2 New Creations will be returning to Canton!
She will be offering many unique items expertly and cleverly created with metal and wood, including one of a kind yard and fence décor from vintage, antique, and other repurposed materials.
She will be located inside the main building at the fairgrounds, and is super excited to see everyone at the McPherson County Fairgrounds! Make sure to hunt for that tiny hidden treasure while shopping with her!
Her Facebook page is here!