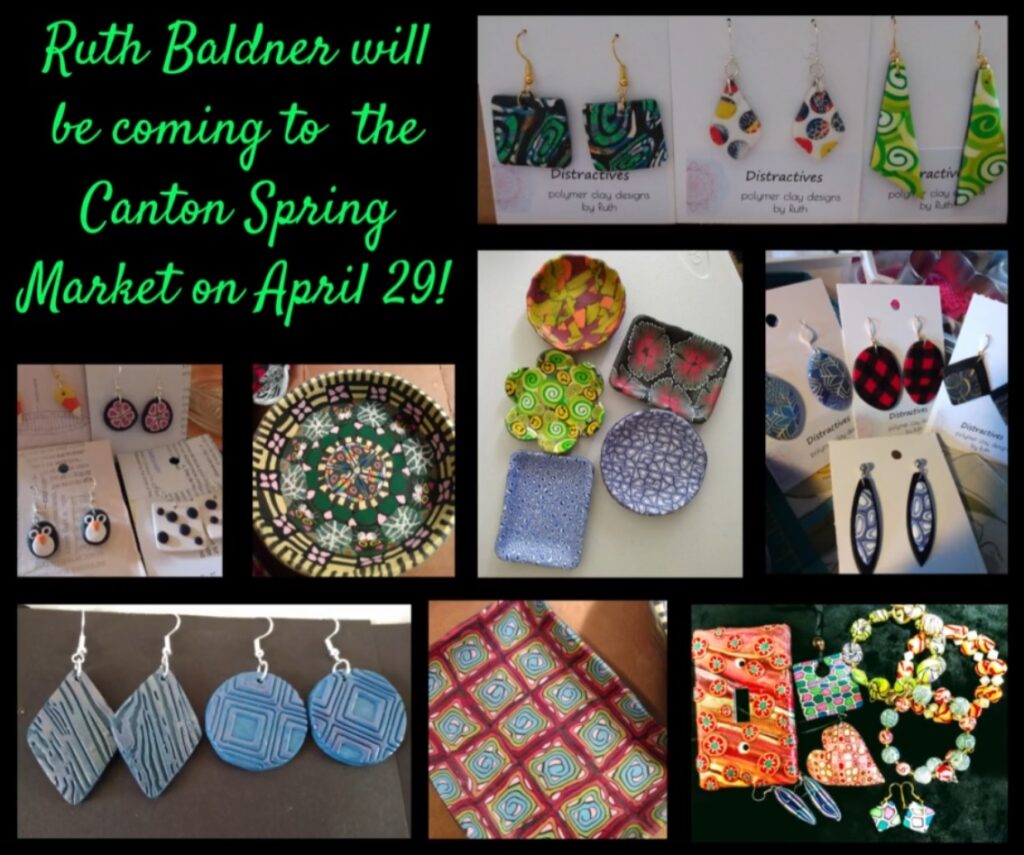 We are happy to welcome back Ruth Baldner to the Canton Spring Market Hop!
She will be offering a variety of polymer clay jewelry, bowls, and keychains, and will be located in the round top building at the fairgrounds. She is working hard to present a fun selection for your shopping enjoyment and is looking forward to seeing y'all!
Be sure to take a thorough look for that Tiny Hidden Treasure while shopping with her!