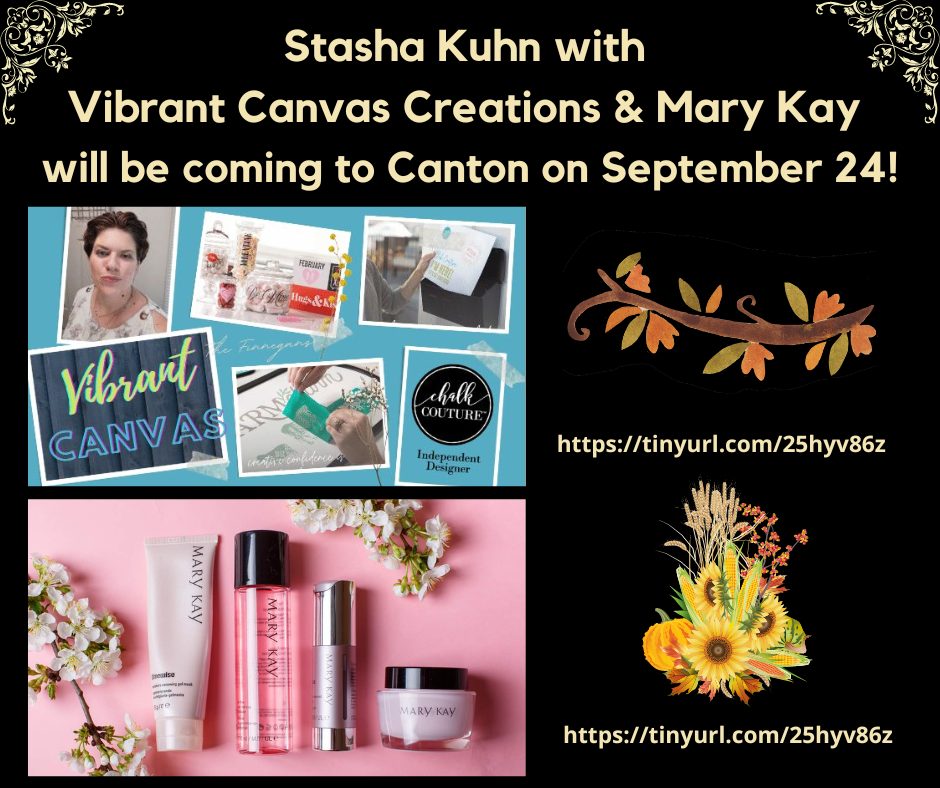 We are happy to welcome Stasha Kuhn with Vibrant Canvas Creations and Mary Kay back to the Canton Fall Market!
She will be offering wood signs and country gifts with her Vibrant Canvas Creations business, and make up and skin care products with her Mary Kay business.
You will find Stasha in the Bradbury Arena, and she might be sheltering the stowaway medallion in her booth, so be sure to hunt for it while shopping with her!