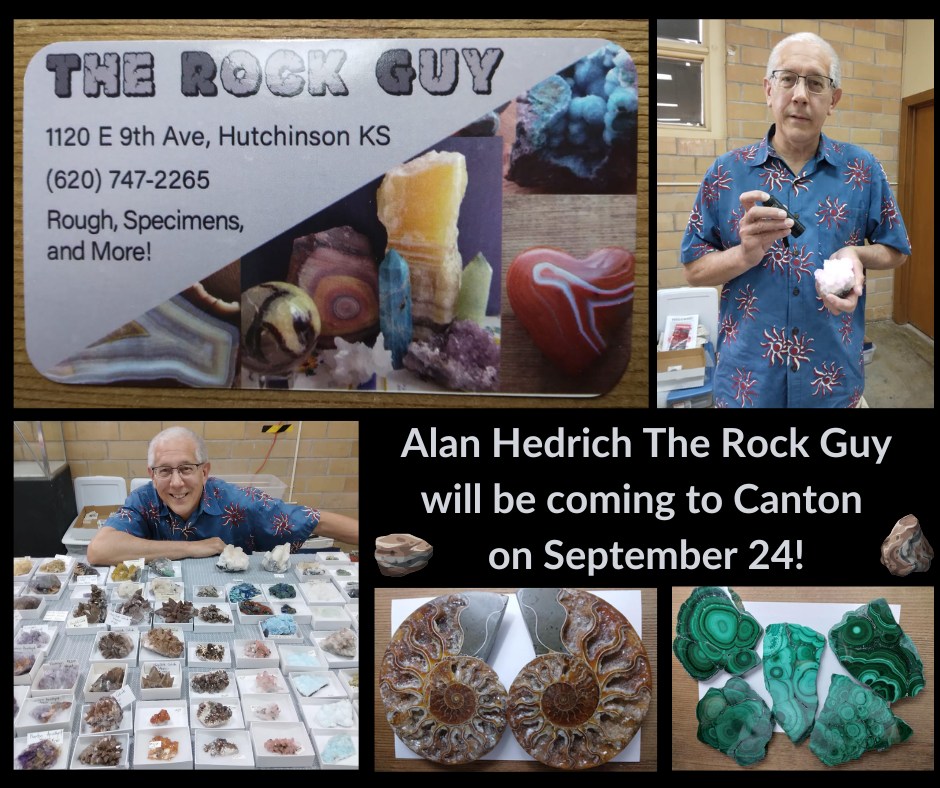 We are pumped to welcome Alan Hedrich "The Rock Guy" back to Canton!
Alan will be offering a very impressive selection of rocks, Rocks, and more ROCKS of all sizes, shapes, and colors. He is quite knowledgeable about the rocks and has been known to do special orders, so don't be afraid to ask if he can find one for you!
As always, the sneaky medallion may be slinking around his booth, so be sure to hunt for it while shopping with him!