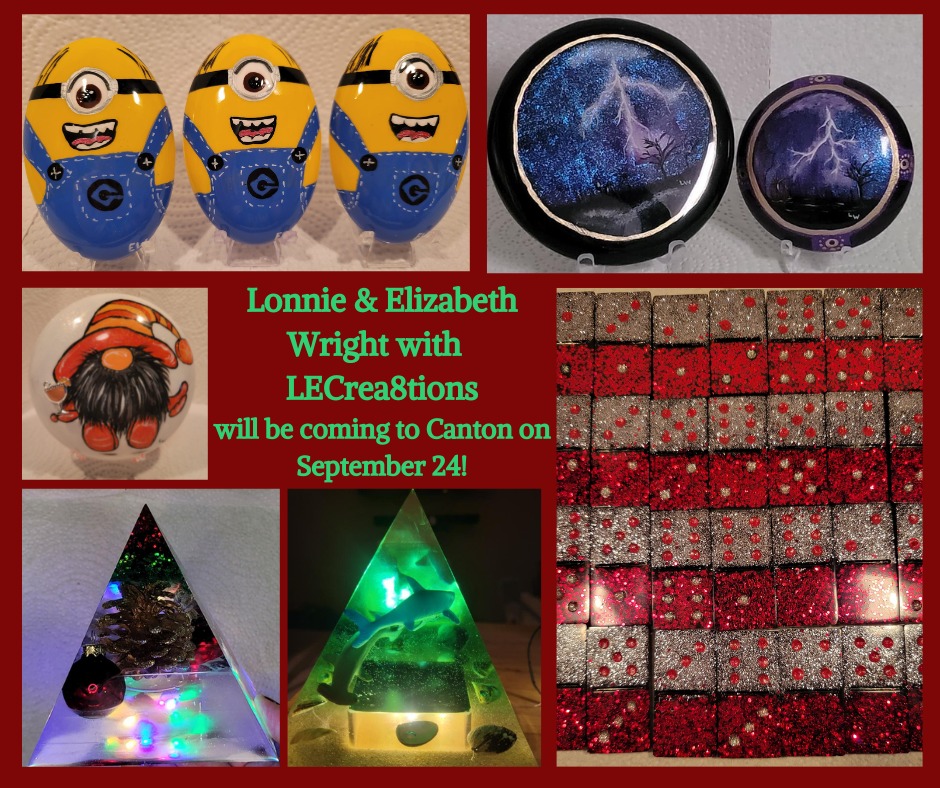 It is an honor to welcome Lonnie & Elizabeth Wright with LECrea8tions back to the Canton Fall Market!
Lonnie and Elizabeth have established themselves as reliable, creative, fun vendors who will be offering delightfully charming painted rocks with your favorite sayings, characters, or team on them. Not only do they offer varying sizes of painted rocks, but they have expanded their inventory to include multiple resin products, including lamps, book marks, phone grips, charms, and more.
You will find something for nearly everyone on your Christmas shopping list, so be sure to watch for their booth in the Bradbury Arena. Oh, don't forget. That ever so naughty medallion could be lingering around the area waiting to be found, so look for it while shopping with them!