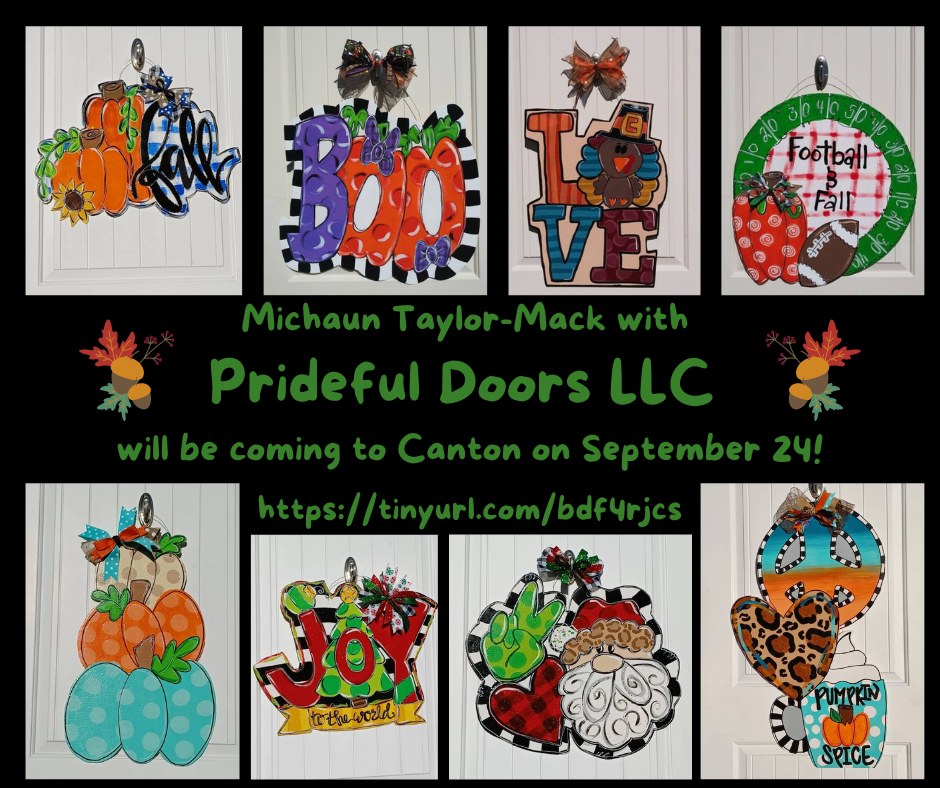 We are excited to welcome Michaun Taylor-Mack with Prideful Doors LLC to the Canton Fall Market!
She will be offering a variety of colorful, adorable seasonal door hangers for fall, Halloween, Thanksgiving, Christmas, and more!
She will be located in the grassy area near the round top building, and might be hiding the sneaky medallion along side the cute witches, pumpkins, turkeys, and Santas! Be sure to watch for the medallion while shopping with her!