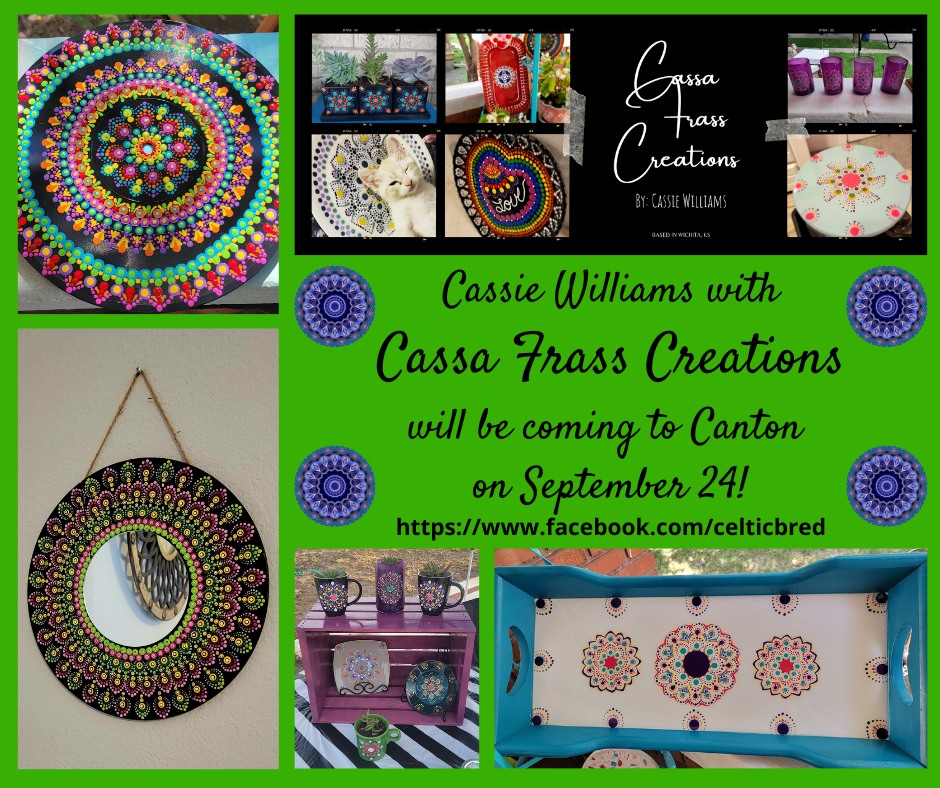 We are pumped to welcome Cassie Williams with CassaFrass Creations to the Canton Fall Market!
Cassie will be offering some absolutely stunning hand painted mandalas on old furniture and dusty items, repurposing and upcycling them into beautiful one of a kind pieces of art.
She will be located in the grassy area, and may have the sneaky medallion hiding in her booth, so make sure to hunt for it while shopping with her…..IF you can take your eyes off those gorgeous eye candies of hers!