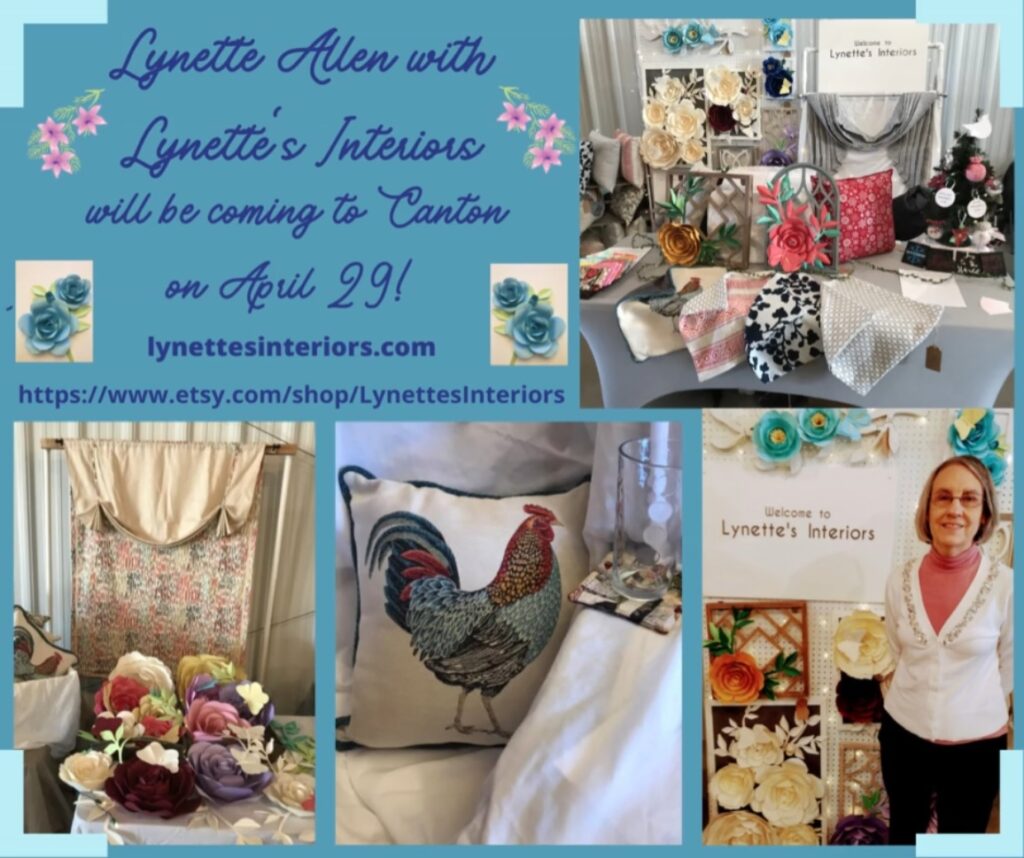 We are so happy to have Lynette Allen with Lynette's Interiors returning to the Canton Spring Market Hop!
She will be offering decorative pillows and paper art flowers, and specializes in interior design services. For quality design work, you will find Lynette with Lynette's Interiors is your gal! She will help you decorate your space to bring our your very unique personality! From window treatments to accent pillows, paper flower wall hangings to cushions, and an impressive variety of other services, you'll be happy you asked Lynette for help with your design needs!
She will be located inside the main building at the fairgrounds, and might have the annual Tiny Hidden Treasure nesting among her pillows, so be sure to take a peek for it while shopping with her!