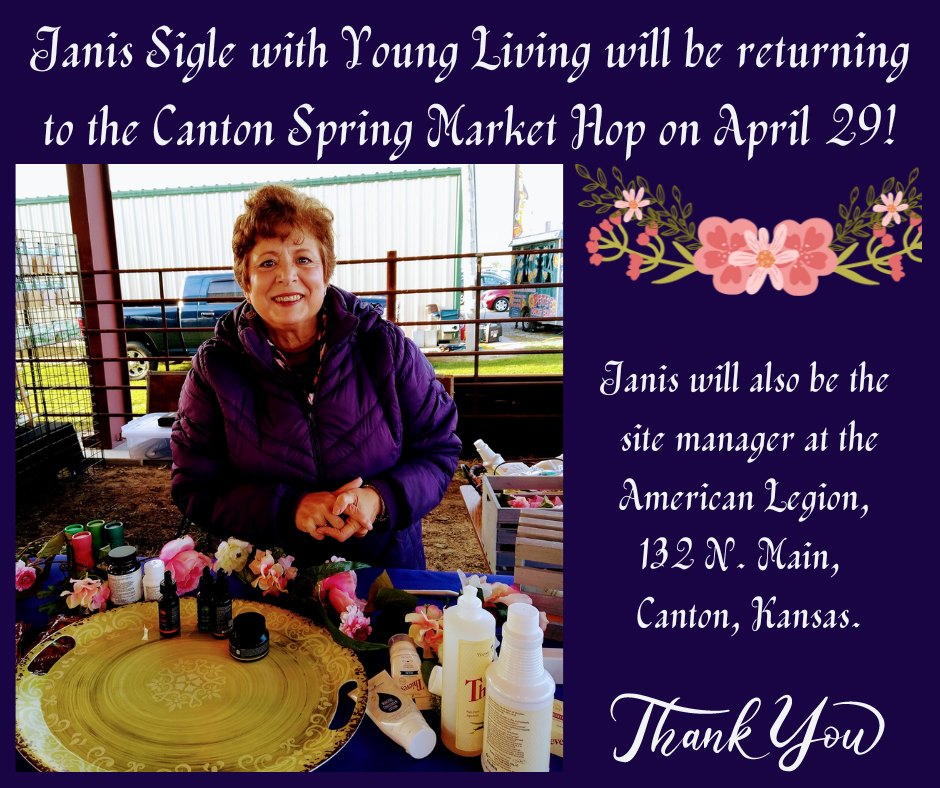 We are delighted to welcome back Janis Sigle with Young Living to the Canton Spring Market Hop!
Janis extends a big "Hello!" and invites everyone to stop by to enjoy the cozy smell of Thieves Cinnamon and Clove in her diffusers, find out about the product she uses to clean everything in her home, learn how to boost your immune system, and more!
She will be located at our 2nd venue this year, the American Legion, at 132 N. Main. Not only will she be located there, but she will be the Site Manager for the location! If you have any questions regarding the Canton Flea & Craft Markets while you are at the Legion, Janis will be the person to ask! Thank you Janis! We value and appreciate you so very much!