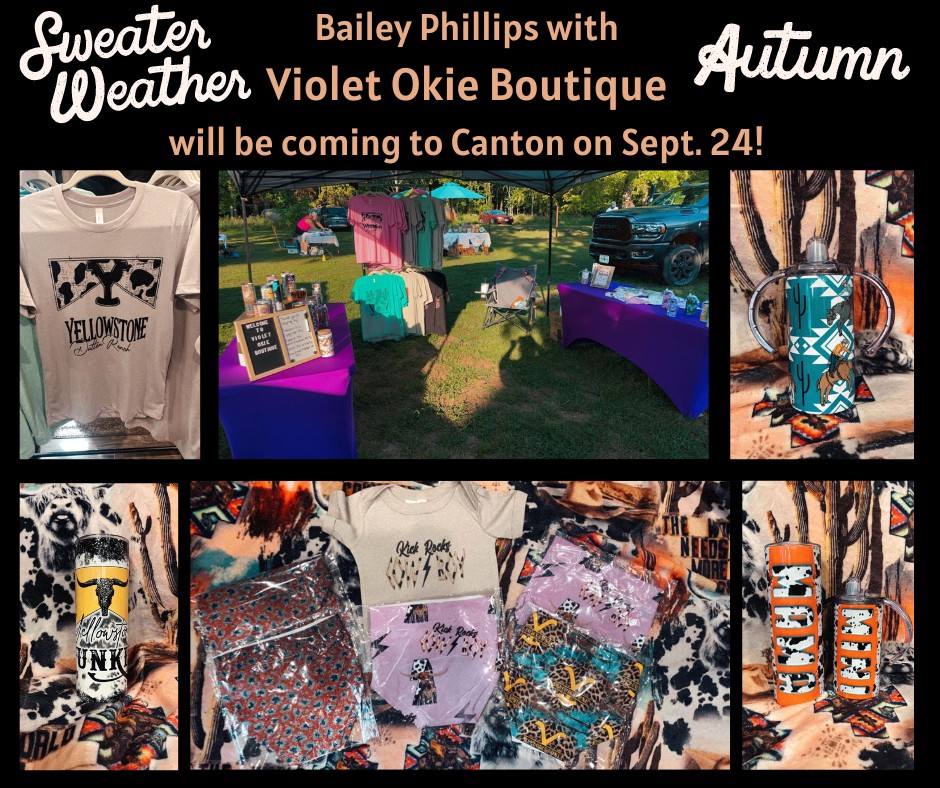 We are delighted to welcome Bailey Phillips with Violet Okie Boutique!
Bailey will be offering sublimation tumblers, sippy cups, graphic tees, and women's western boutique clothing and accessories.
She will be located in the grassy area, and there's a possibility the hidden medallion might be hanging out with her, so be sure to watch for it while shopping with her!