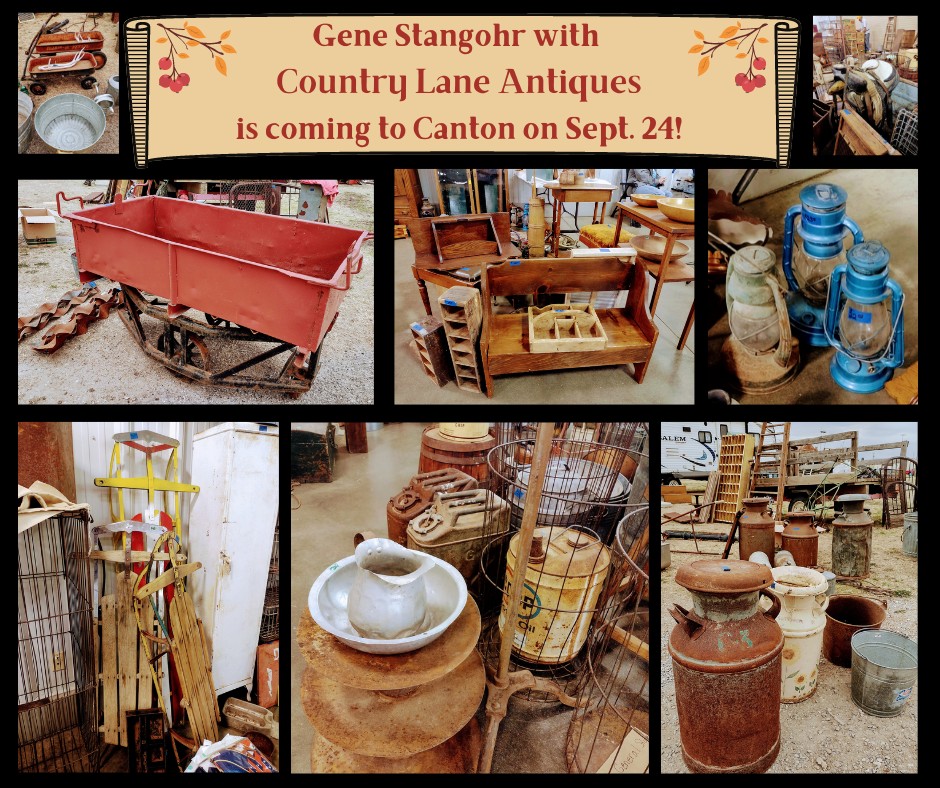 We are anxiously awaiting to see what long time Canton vendor Gene Stangohr will bring to the Canton Fall Market!
He continually delights us with unique rustic, vintage, antique, primitive, fun items as blasts from the past to remind us of times when things were simpler. Slower. The good old days.
Experience reflecting on the days gone by with Gene and Elaine in the Bradbury Arena, and don't forget to hunt for that mysterious medallion while shopping with them!