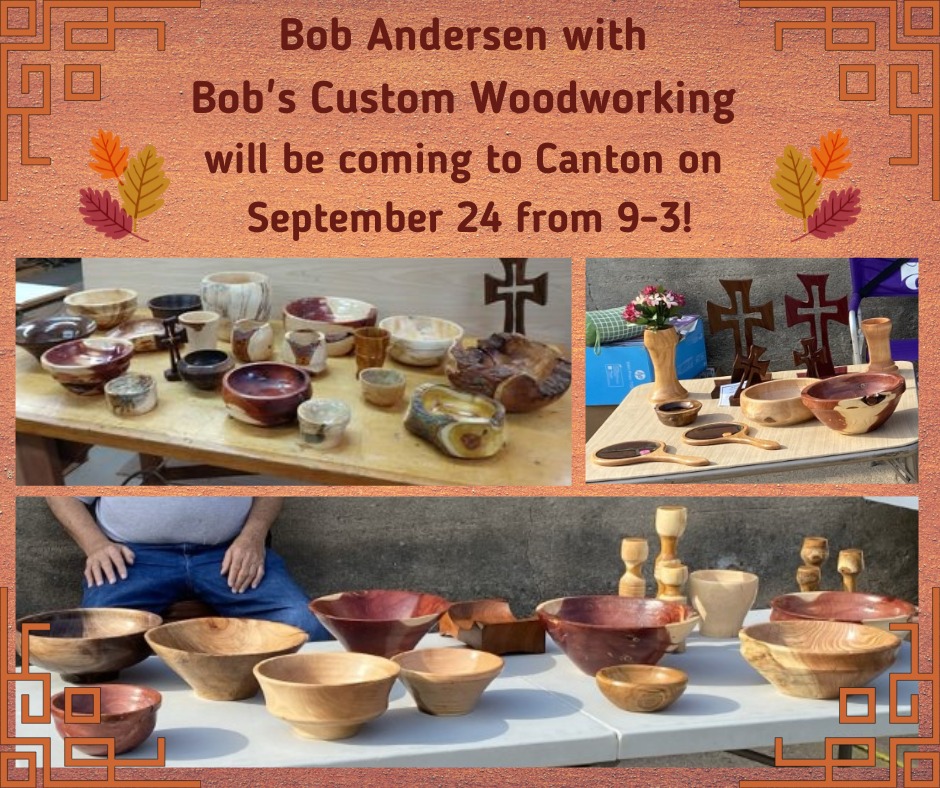 We are excited to welcome back Bob Andersen with Bob's Custom Woodworking to Canton!
Bob's rather popular turned bowls, crosses, benches, and other items sell very quickly, so get to his booth early to avoid disappointment!
He will be located in the grassy area and is looking forward to seeing lots of local friends and making new ones!