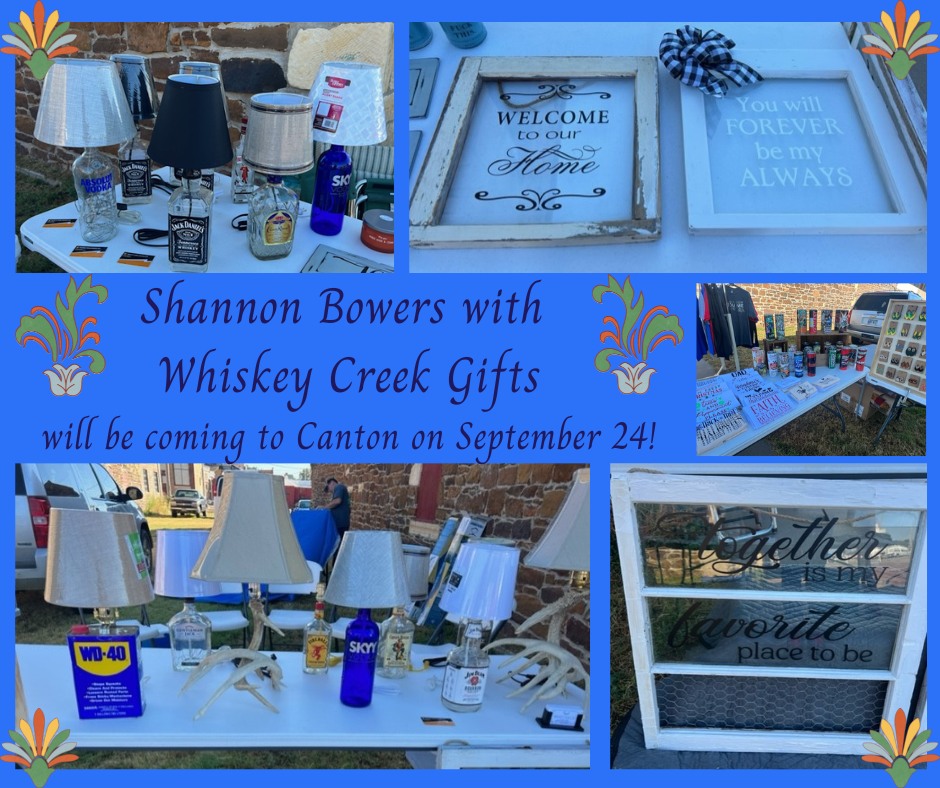 We are honored to welcome Shannon Bowers with Whiskey Creek Gifts to the Canton Fall Market!
Shannon will be offering beautiful decorated windows, unique whiskey lamps, shirts, towels, cups, and more.
She will be located in the grassy area and may have the ornery medallion hidden in between the hardware of the lamps or nestled in the towels, so be sure to watch closely for it while shopping with her!
Follow her on facebook to see where she's going to be and what she'll be taking!