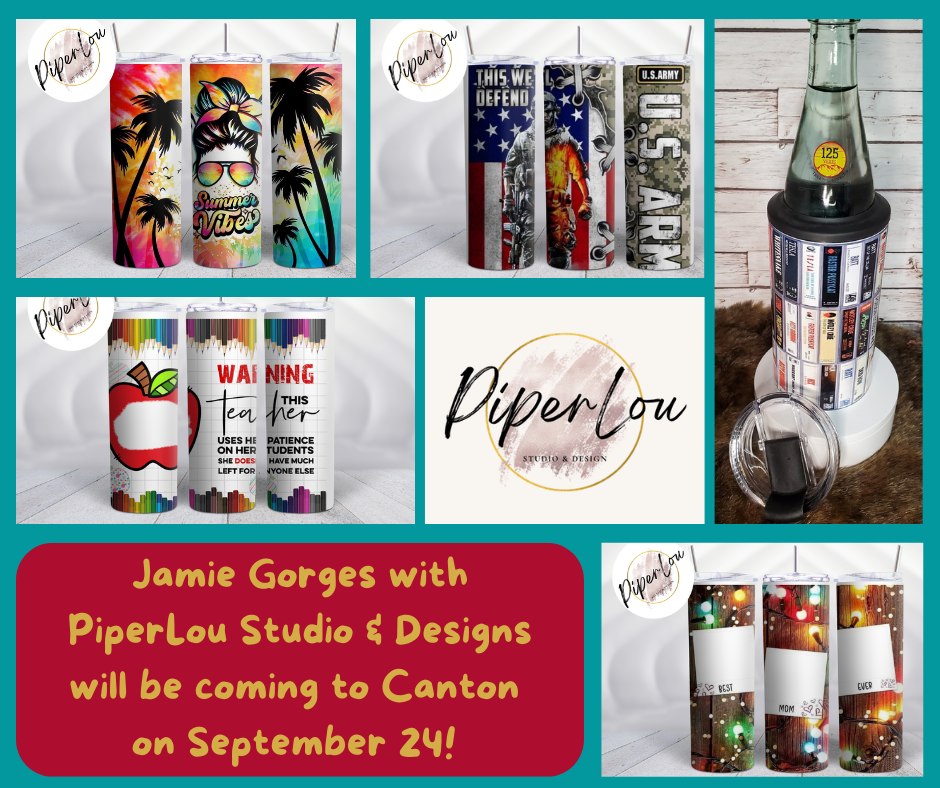 We are tickled to welcome Jamie Gorges with PiperLou Studio & Designs!
Jamie will be offering a variety of custom sublimated resin/epoxy tumblers, car coasters, car air frieshies, and key chains. She is currently working on building up her resin inventory and plans on having some fun new items for the Canton Market.
She will be located in the grassy area and might have the sly medallion hidden in her booth, so take a minute to look for it while shopping with her!
To see what a large inventory she has, check out her facebook page.