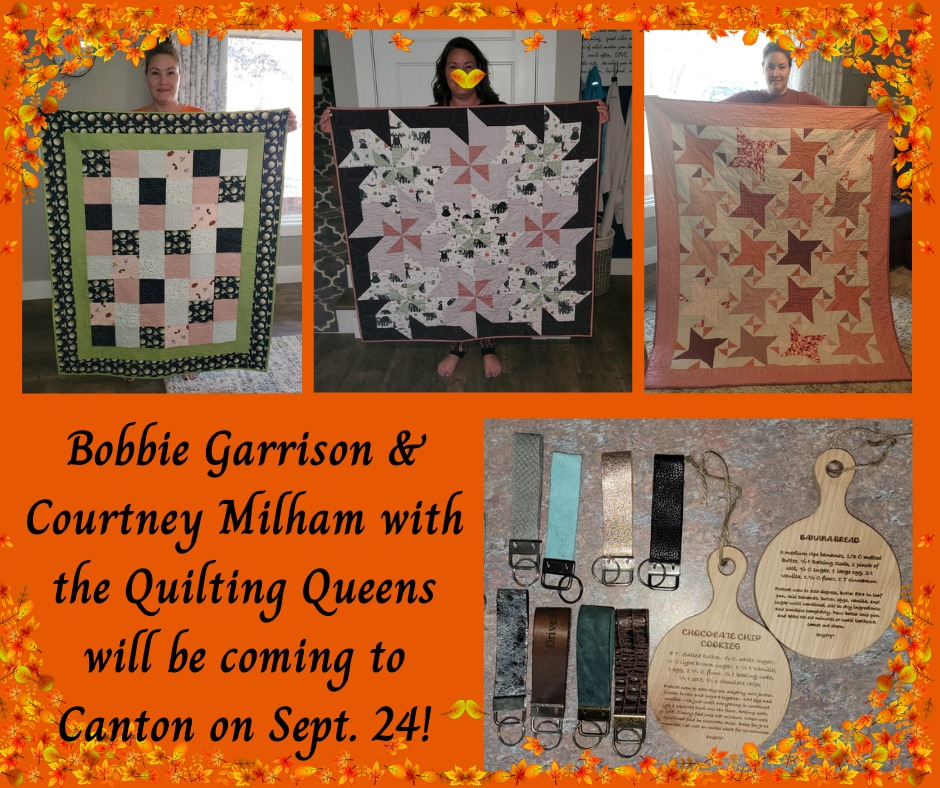 We are honored and excited to welcome Bobbie Garrison with The Quilting Queens to the Canton Fall Market!
She will be offering beautiful, quality hand made quilts. Accompanying Bobbie will be Courtney Milham with cutting board decor, keychains, and engraved cups.
They will be located in the Bradbury Arena and may have the medallion nestled cozily in the colorful quilts, so be sure to keep your eyes open for it while shopping with them!