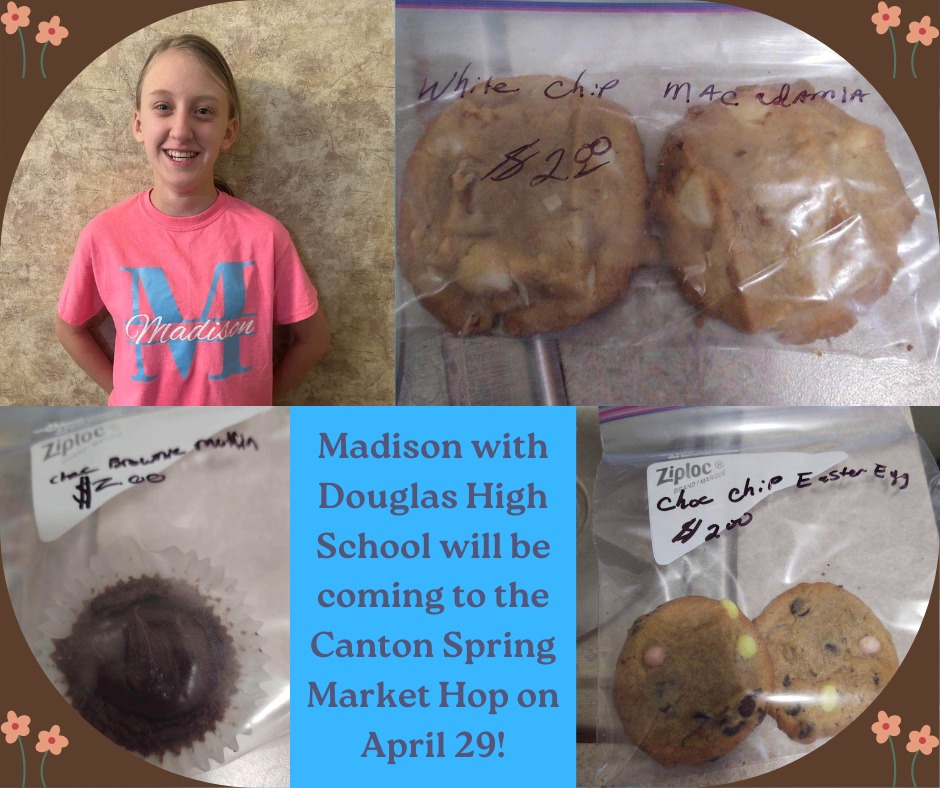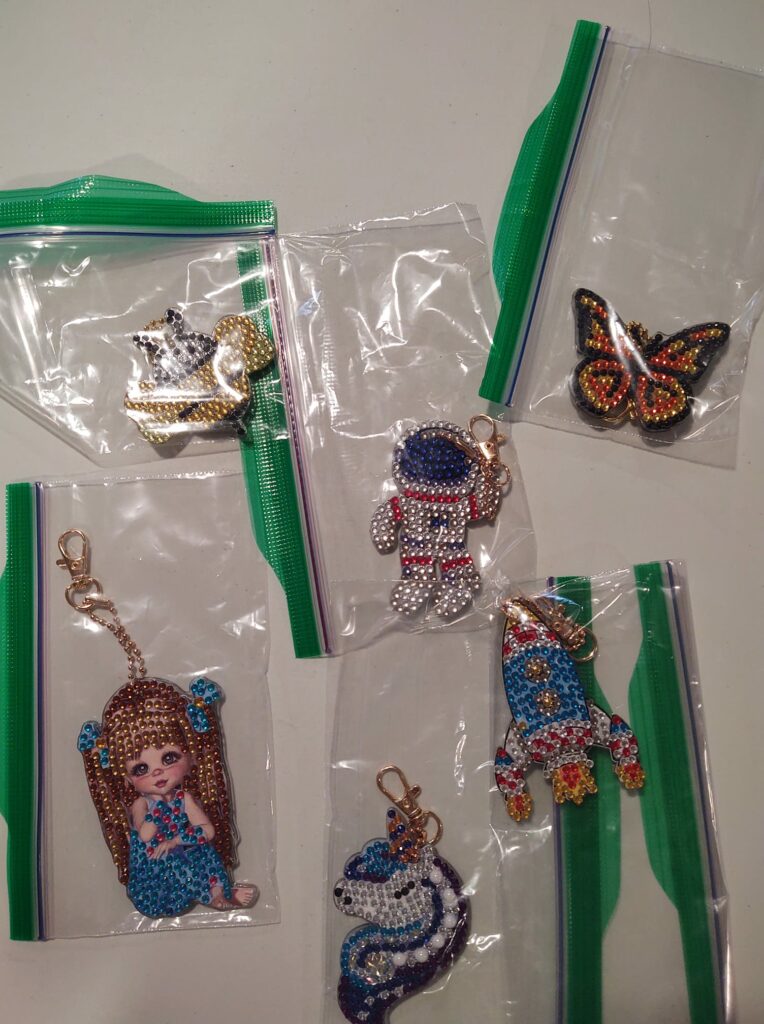 It is not often enough we see very young vendors at the Canton Markets, so we are excited to welcome Madison with Douglas High School to the Canton Spring Market Hop! Here is a little bit about Madison:
"Hello. My name is Madison, I'm selling baked goods to help me raise money for a high school trip in the year 2024. We are going to Washington D.C. I go to Douglas High School. I will be selling brownies, cookies, snack mix, cake pops, etc. The money I raise will help pay for my trip and expenses."
She will also be selling some diamond keychains she has made. Madison will be located in the Bradbury Arena at the fairgrounds. Be sure to hunt for the annual Tiny Hidden Treasure while shopping with her!