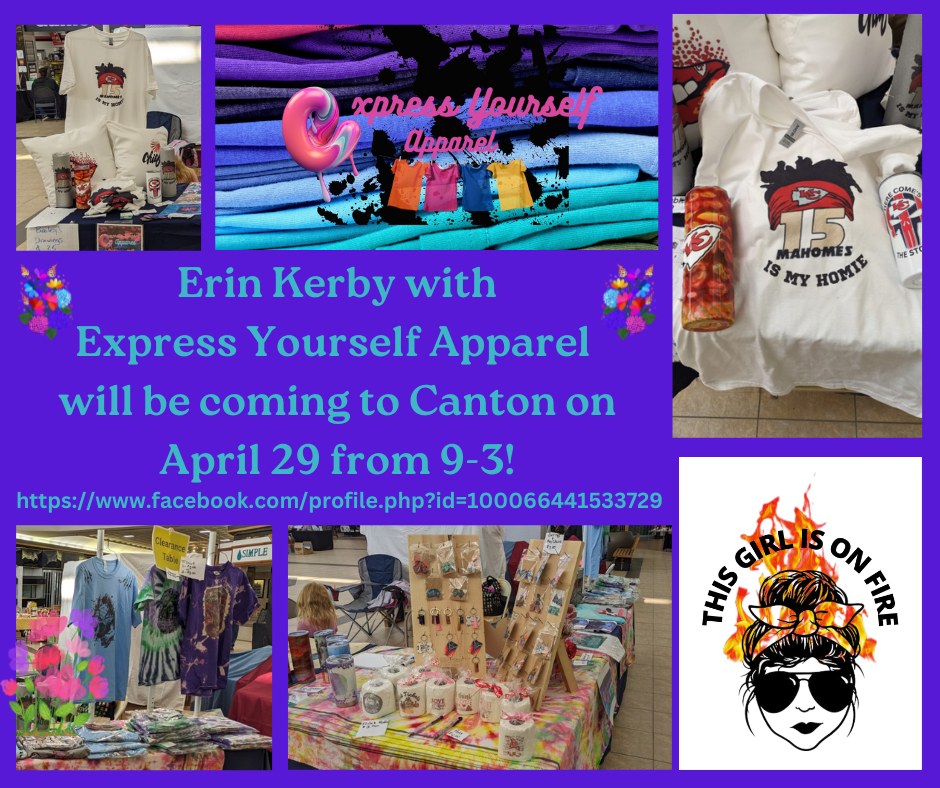 With open arms we welcome new to Canton, Kansas vendor Erin Kerby with Express Yourself Apparel!
Erin will be offering a fun variety of products including sublimation and epoxy tumblers, t-shirts, pillow cases, earrings, yard flags, and more. Erin will be located in the grassy area near the round top and is working hard to create even more inventory for the Canton Market Hop! That Tiny Hidden Treasure may decide to snuggle in something at her booth, so be sure to hunt for it while shopping with her!
Be sure to check out her Facebook page as well!