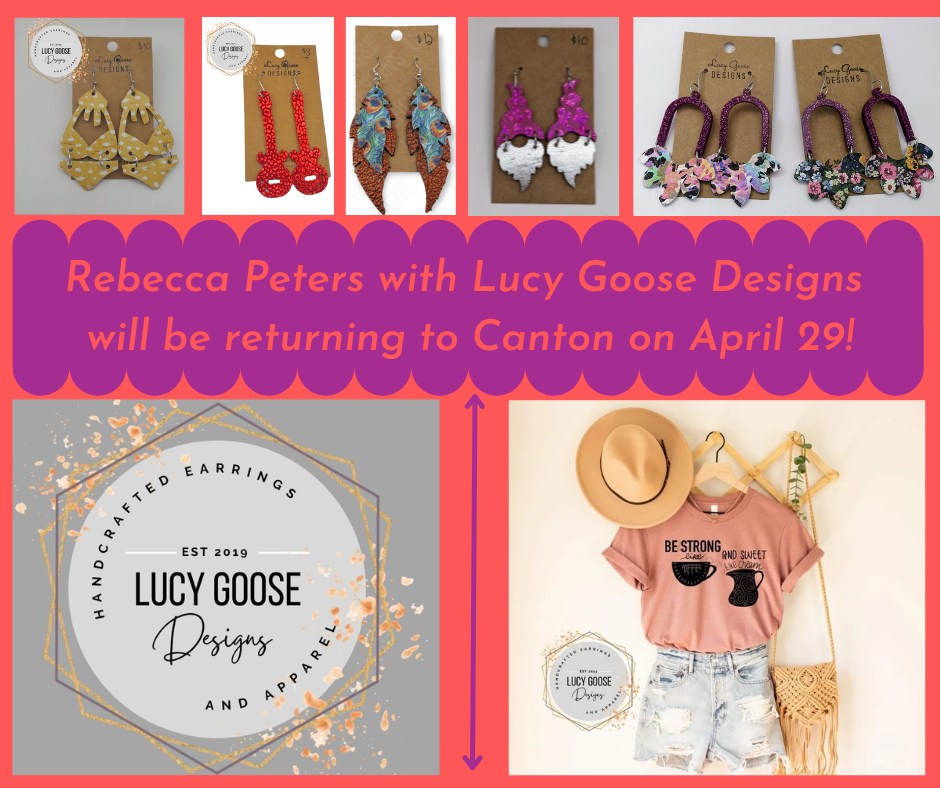 We are super excited to welcome returning vendor Rebecca Peters with Lucy Goose Designs to the Canton Spring Market Hop on April 29. She and her husband make laser cut wood and acrylic earrings, genuine leather earrings, graphic t-shirts, and are also beginning to offer some women's boutique clothing. They have been in business since 2019, making it 4 years this month!

They have a website that now has over 600 on-hand shirt designs available to be custom ordered. Rebecca also runs weekly specials in her group. She doesn't have a retail location, but she attends craft shows around the state, including the ones in Canton on April 29!

Be sure to take a long peek for the Tiny Treasure while shopping with her. It might be hidden among her beautiful treasures, and you might win some market bucks to be spent that day if you find it!
Website: https://www.lucygoosedesigns.com/
Facebook group: Lucy Goose Designs VIP