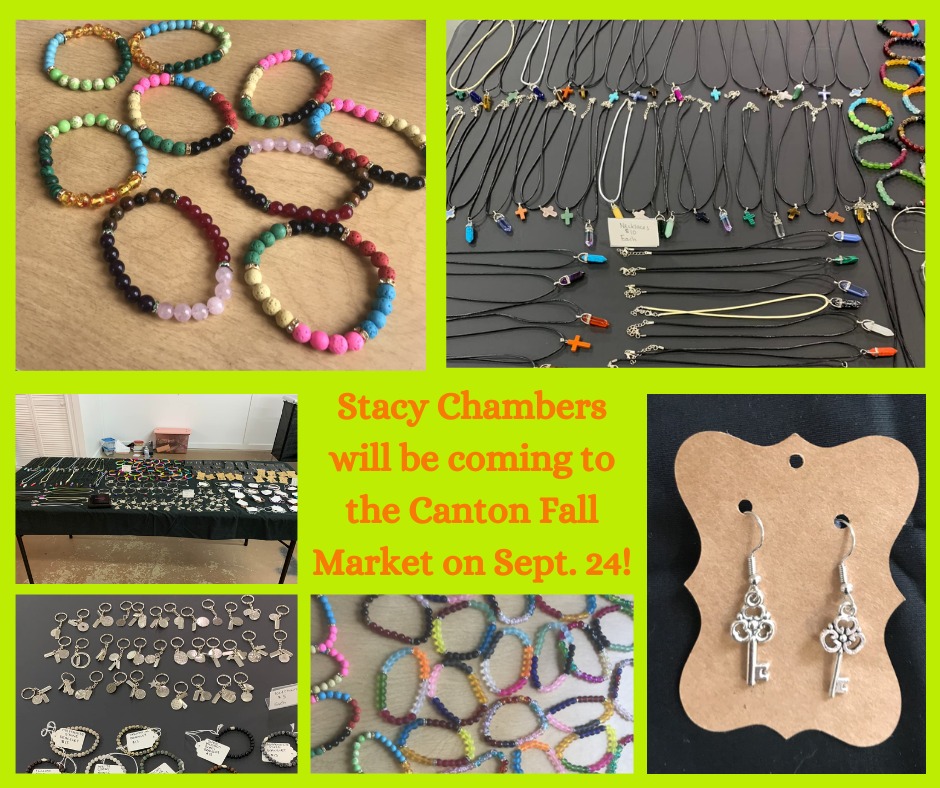 Stacy Chambers will be returning to the Canton Fall Market!
Stacy will be offering handmade jewelry and is working hard to build up her inventory with a variety of styles and colors for this market!
She'll be located in the Bradbury Arena and may have the cunning medallion hiding in her booth, so be sure to watch for it while shopping with her!