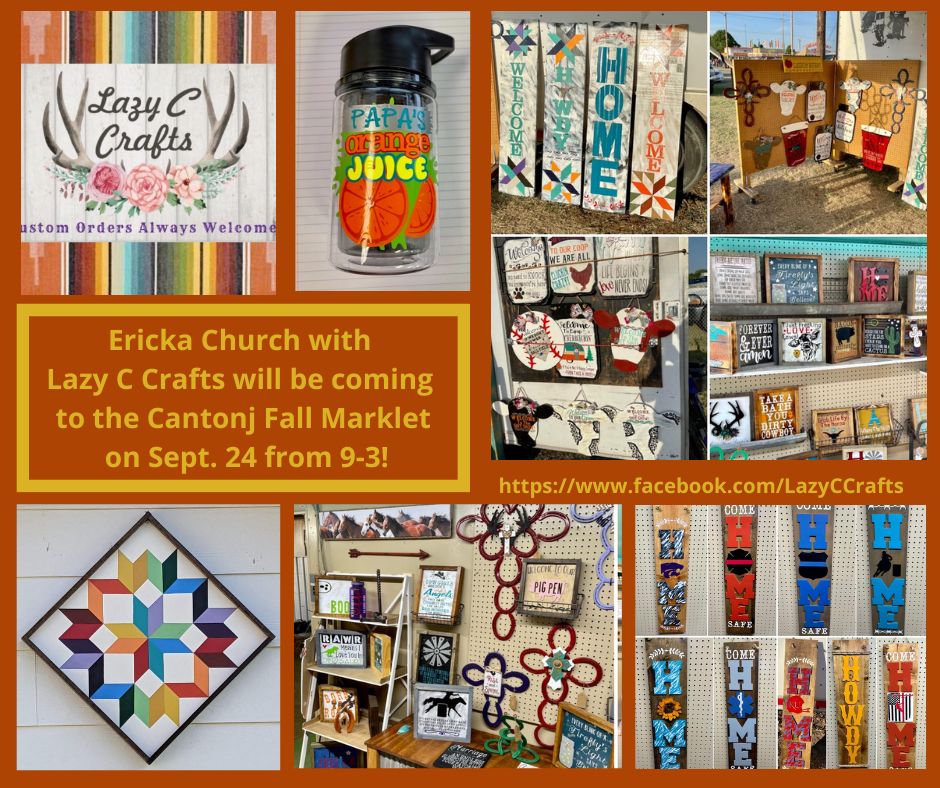 We are excited to welcome Ericka Church with Lazy C Crafts to the Canton Fall Market!
Ericka will be offering a unique variety of horse shoe decor, rail road spike decor, vinyl signs, cups, and more! She will do custom orders to perfection for special people on special occasions.
She will be located in a spacious grassy area booth between the round top and the oil derrick, and could be hiding the sly medallion, so be sure to take a long peek for it while shopping with her!