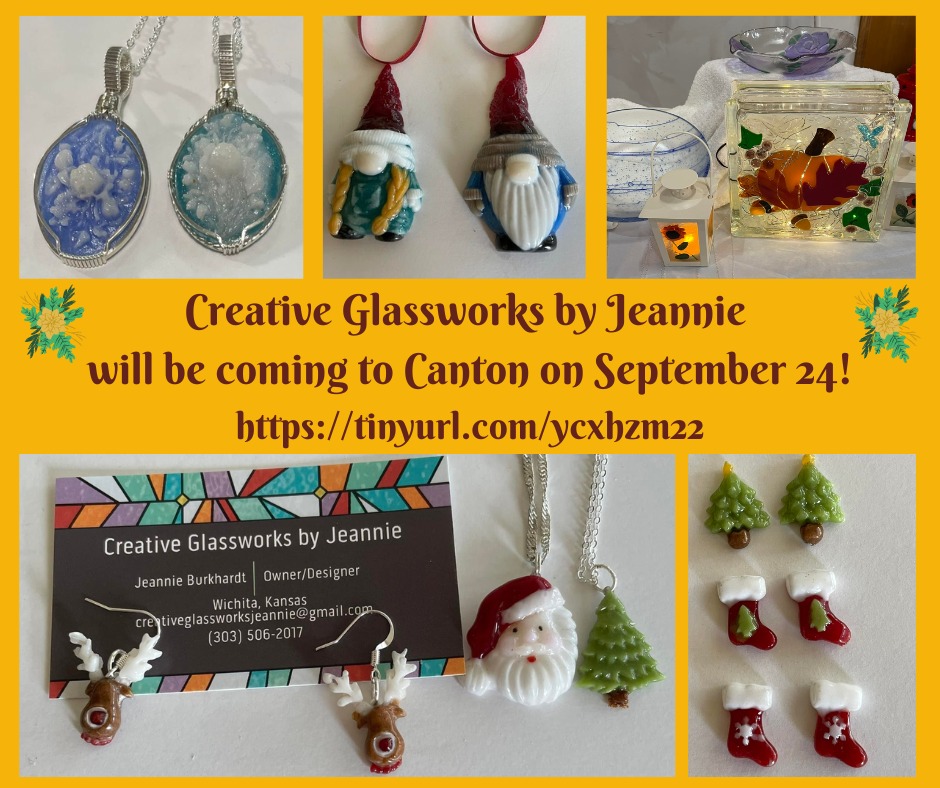 We are intrigued and delighted to welcome Jeannie Burkhardt with Creative Glassworks by Jeannie to our fall market!
She will be offering a beautifully stunning assortment of glass products and jewelry.
She will be located in the Bradbury Arena and may be harboring the sneaky medallion in her booth, so be sure to hunt for it while shopping with her! Make sure to stay tuned to her facebook page for updates on new products she might have!