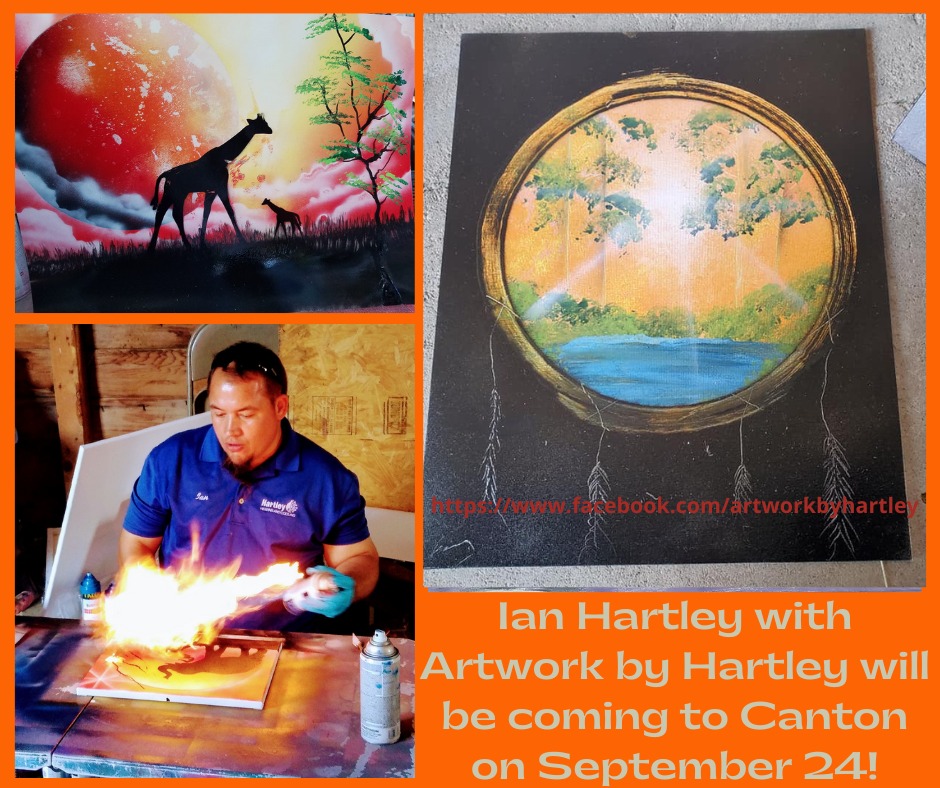 Returning for our Canton Fall Market is Ian Hartley with Artwork by Hartley!
Ian will be doing live spray paint art, and is so fascinating to watch. He specializes in animals, the solar system, water, crosses, trees, and more. He has been known to do special requests for people.
Ian will be located in the round top, and might have the sneaky medallion lurking close by, so be sure to hunt for it in between flashing bursts of flame and spray paint!