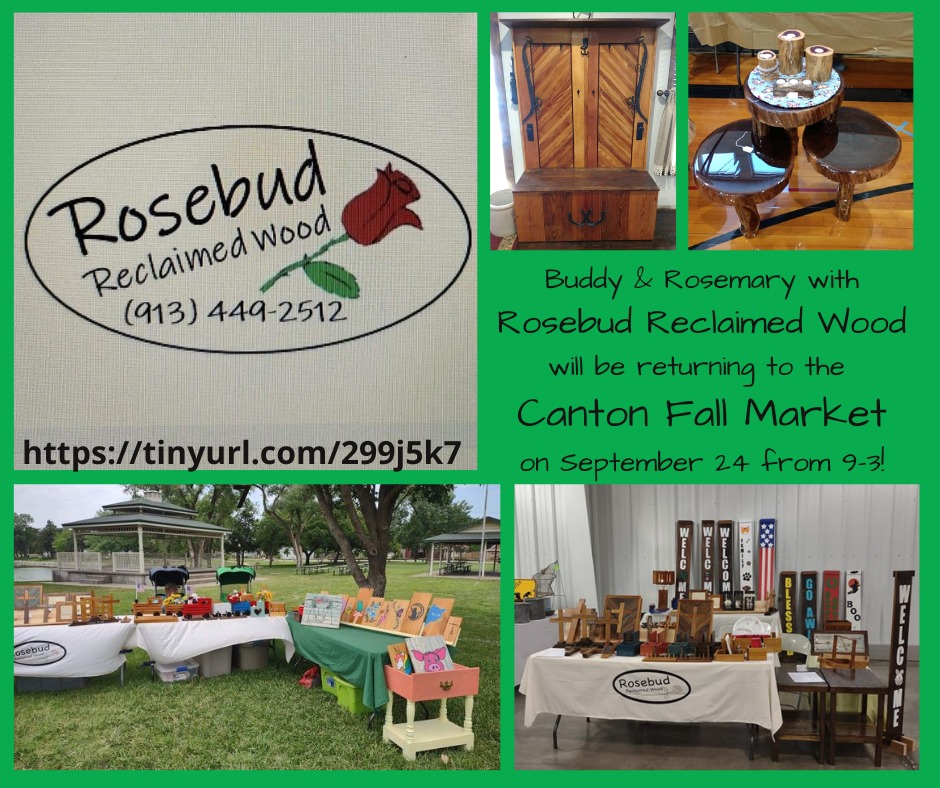 We are excited to welcome Rosemary and Buddy Bisterfeldt with Rosebud Reclaimed Wood back to Canton!
They will be offering wooden crosses, side tables, porch board signs, frames, and more.
They will have a fantastic set up in the round top building, and are anxiously awaiting meeting y'all at the McPherson County Fairgrounds! Don't forget to hunt for the hidden medallion in their booth while shopping with them!