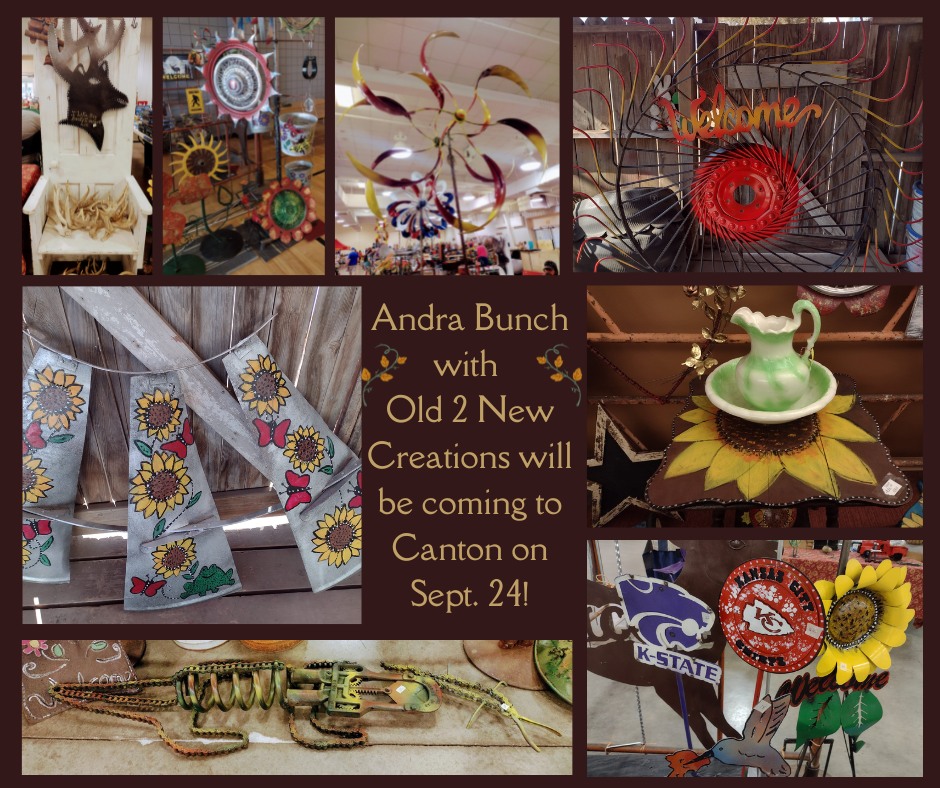 Returning to the Canton Fall Market will be Andra Bunch with Old 2 New Creations!
She will be offering many unique items with metal and wood, including one of a kind yard and fence décor from vintage, antique, and other repurposed materials.
You'll be able to find her in the front center of the Bradbury Arena, and that medallion would certainly have a hay day hiding among the metal creations if Andra were to be the selected vendor to host the sneaky large circular coin-like token, so be on the lookout for it while shopping with Andra!
Also, if these type of items pique your interest, be sure to check out her Facebook page!