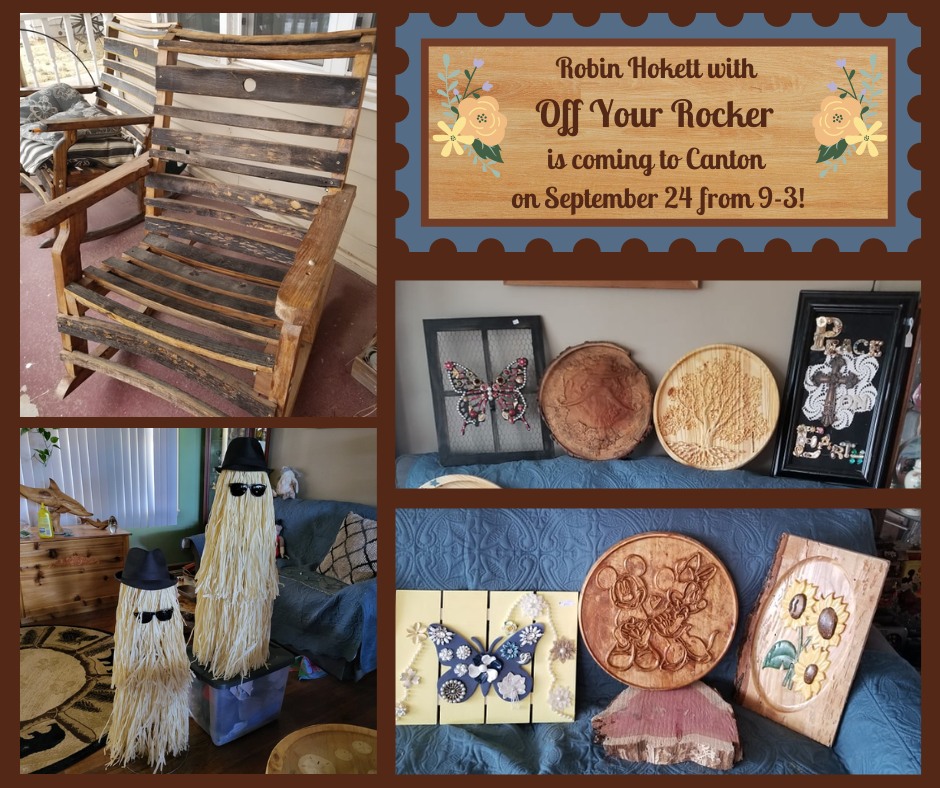 We are ecstatic to welcome Robin Hokett with Off Your Rocker back to Canton!
Robin will be offering beautiful wood carvings, amazing rocking chairs, & jewelry pictures! She may even have some fun It's with her at the McPherson County Fairgrounds!
She will be located in the round top, and may know where that ornery medallion is hiding, so look high and low for it while shopping with her!