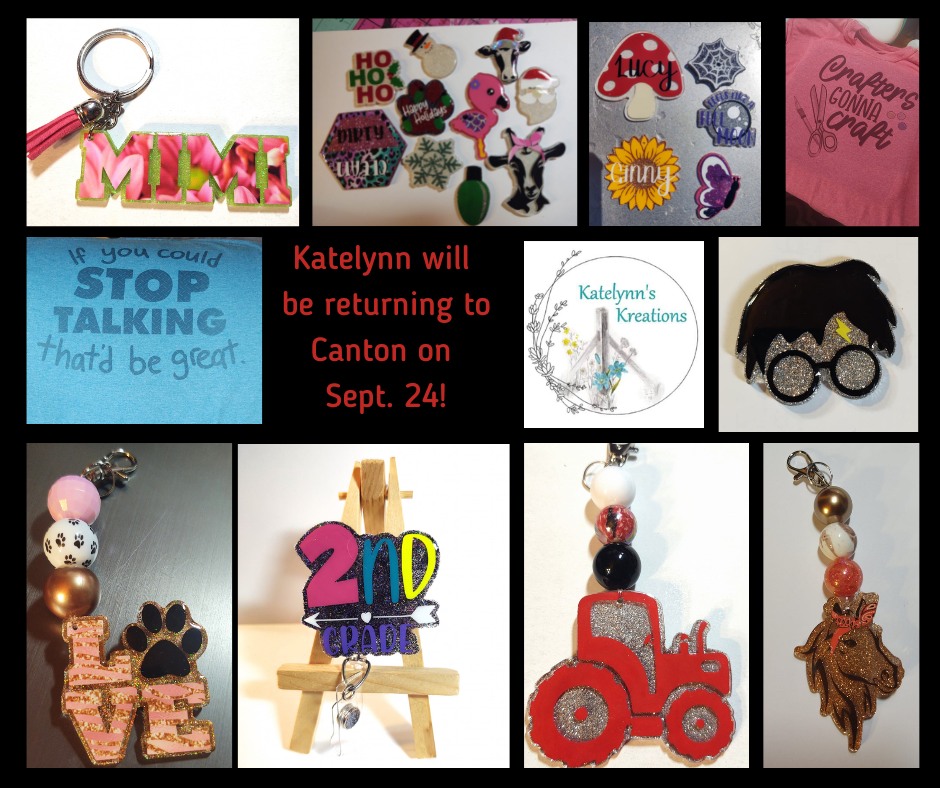 We are excited to welcome back Katelynn Zongker with Katelynn's Kreations to the Canton Fall Market.
She is one of the hardest working moms, farmers, wives, employees, and vendors we have had. Wearing multiple hats and wearing them well is no small accomplishment, so we'd like to tip OUR hat to her. Katelynn has expanded her inventory over the past year and will be offering a wide variety of keychains, coozies, t shirts, magnets, pens, badge reel fronts, badge buddies, car coasters, and more.
Not only will Katelynn Zongker be working hard on her colorfully creative crafty products, but she will also be bringing her ever so popular Color Street nails!
She will be located in the Bradbury Arena and might have the silly medallion hiding in her booth, so be sure to hunt diligently for it while you are shopping with her!