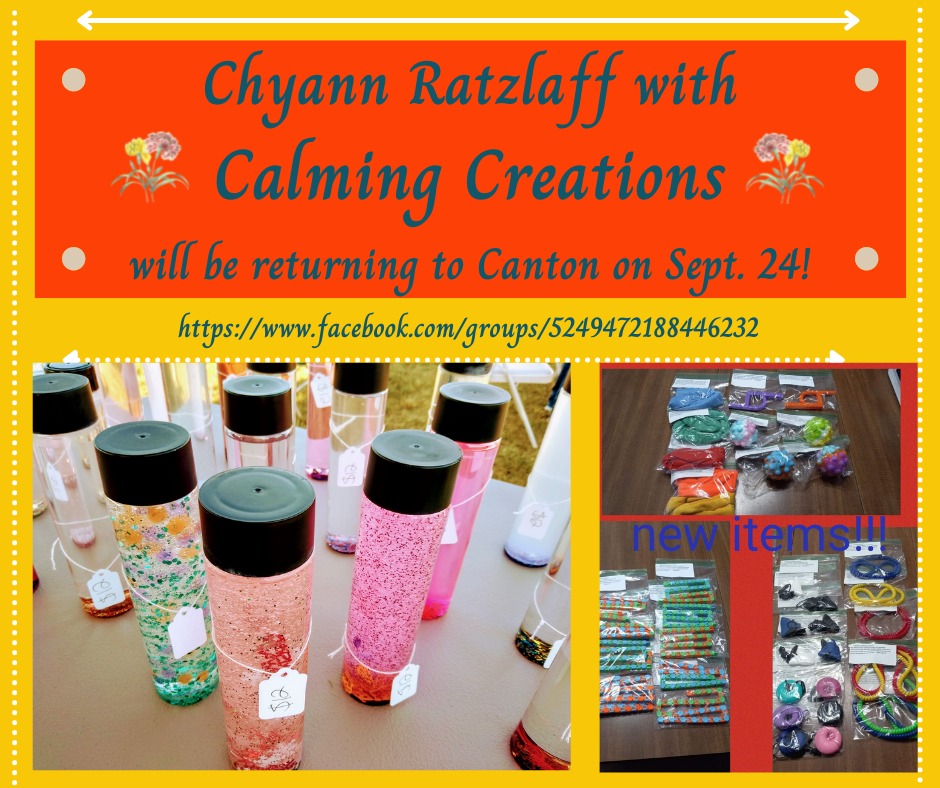 We are delighted to welcome back Chyann Ratzlaff with Calming Creations to the Canton Fall Market.
Chyann will be offering a wide variety of calming sensory bottles and other sensory calming items. They are great for someone who has SPD, anxiety, ADHD and autism. She also has other gadgets for sensory seekers, used to advert from chewing on clothing, hands, pencils, and other items. In addition, she also have a few fidget items which are extremely popular with kids and would make fantastic stocking stuffers.
Chyann will be located in the grassy area between the round top and oil derrick and might have the medallion calming down among the fidgets, so be on the lookout for it while shopping with her!