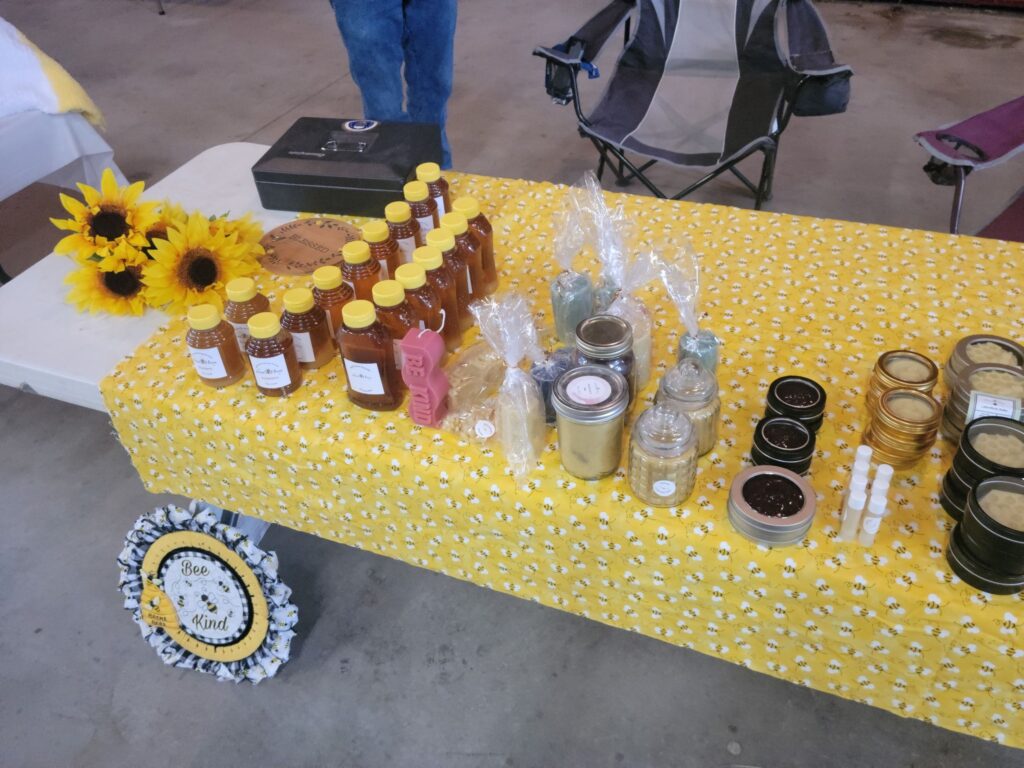 We are excited to announce that Chad Schlicht with Brenz Beez will be returning to the Canton Fall Market!
He will be offering honey and bi products, and his business offers bee removals! Chad has regular, dark, blueberry, strawberry, and cinnamon raw local McPherson County honey! He may also have beeswax products – candles, furniture polish, beard balm, chapstick, lotion bars, dog paw balm, and possibly honey/hibiscus and honey/lavender face masks.
The sly medallion could be hiding in his booth, so make sure to hunt for it while shopping with him!
Be sure to check out his Facebook page as well!