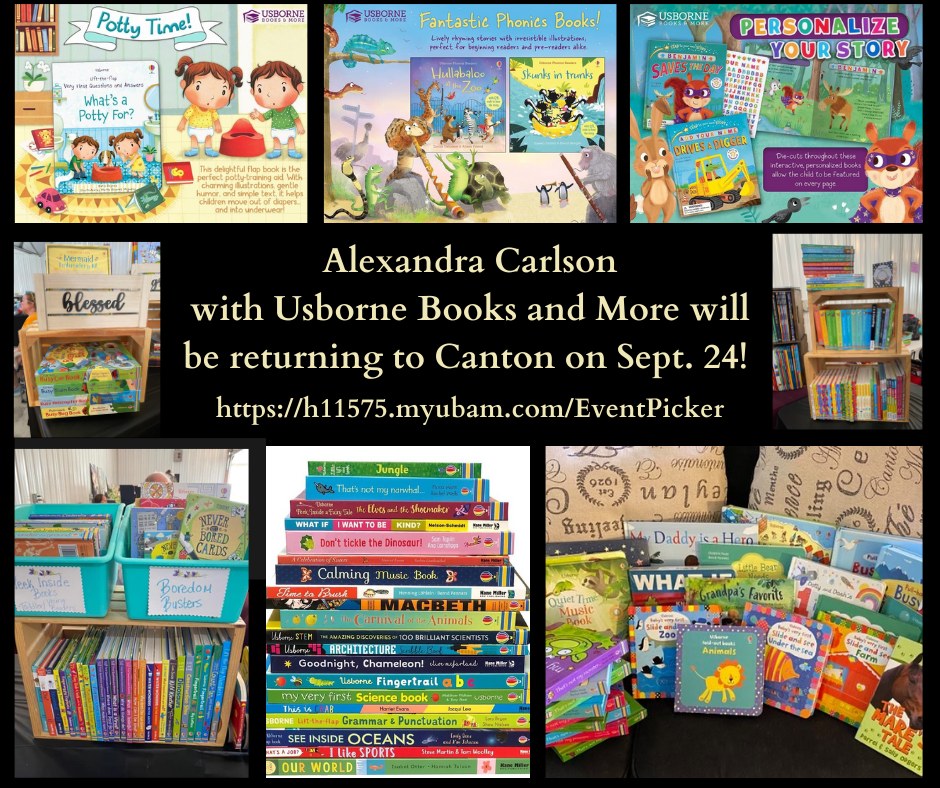 We are excited to welcome Alexandra Carlson with Usborne Books and More back to the Canton Fall Market!
She will be offering educational and entertaining kids books, perfect for homeschooling, preschool, elementary, and junior high libraries, and gift giving for teachers or grandkids.
Alexandra will be located in the grassy area between the round top and the oil derrick, and might have the sneaky medallion hiding in between the pages of a book, so be sure to hunt for it while shopping with her!