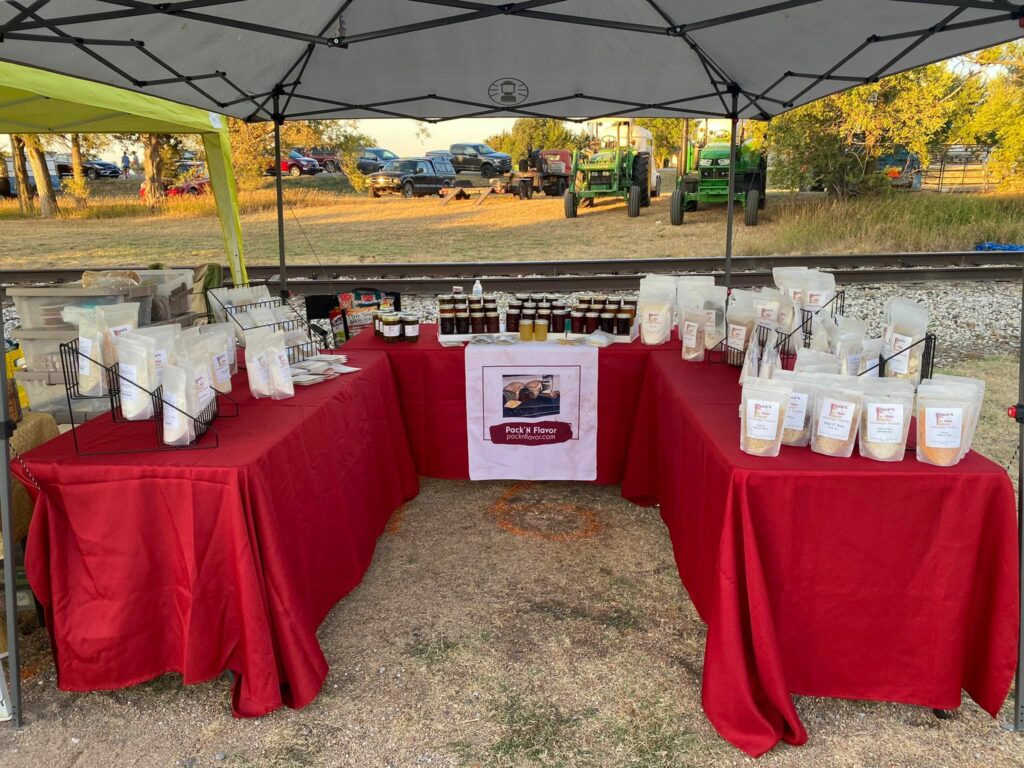 We are tickled to welcome back Brooke Pack with Pack'N Flavor to Canton!
Jams and mixes and more, oh my! Brooke will be offering a large selection of mixes to make meals easier and oh so tasty! She also has recipes for those who are running out of ideas and need something new!
She will be located in the main building and might have the elusive medallion lurking in her food mixes, so scour her area thoroughly for it while shopping with her!
Be sure to check out her Facebook page as well!