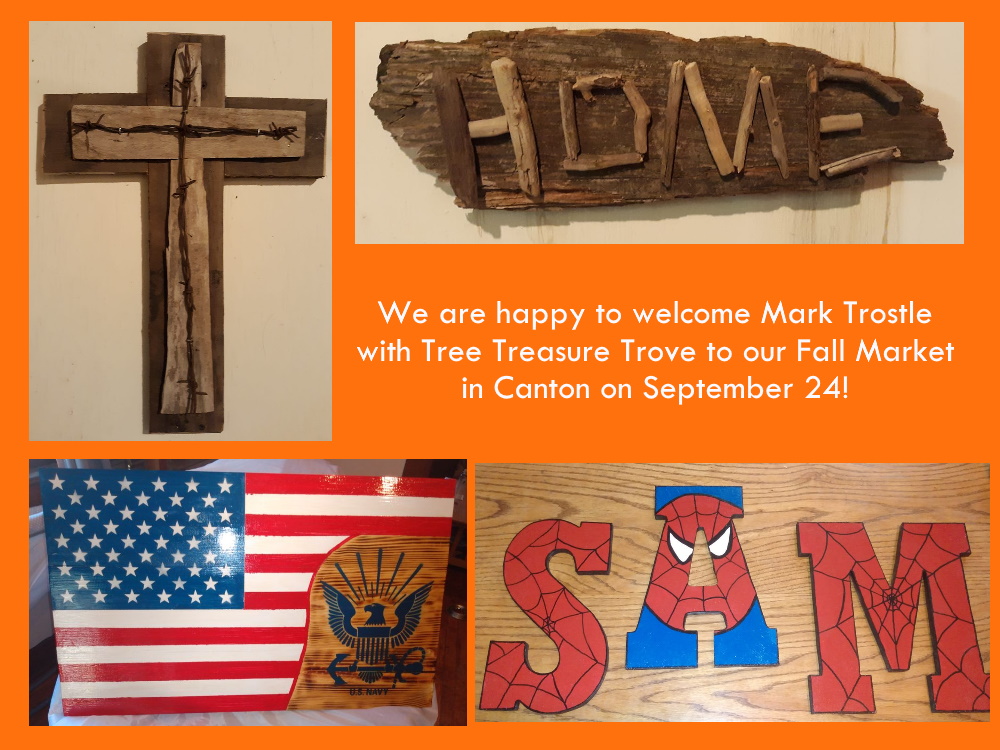 We are honored to welcome back Mark Trostle with Tree Treasure Trove to the Canton Fall Market!
He will be offering a large variety of wood crafts such as flags, letters, lady bugs, butterflies, gnomes, crosses and a ton of other crafts.
He will be located in a very spacious area where you can browse leisurely through the many choices he will have to offer you near the oil derrick. While shopping with him, be sure to keep an eye peeled for the hidden medallion which may be lurking among the letters, flags, crosses, or letters!
Be sure to keep an eye out on his Facebook page for good deals before and after the market!