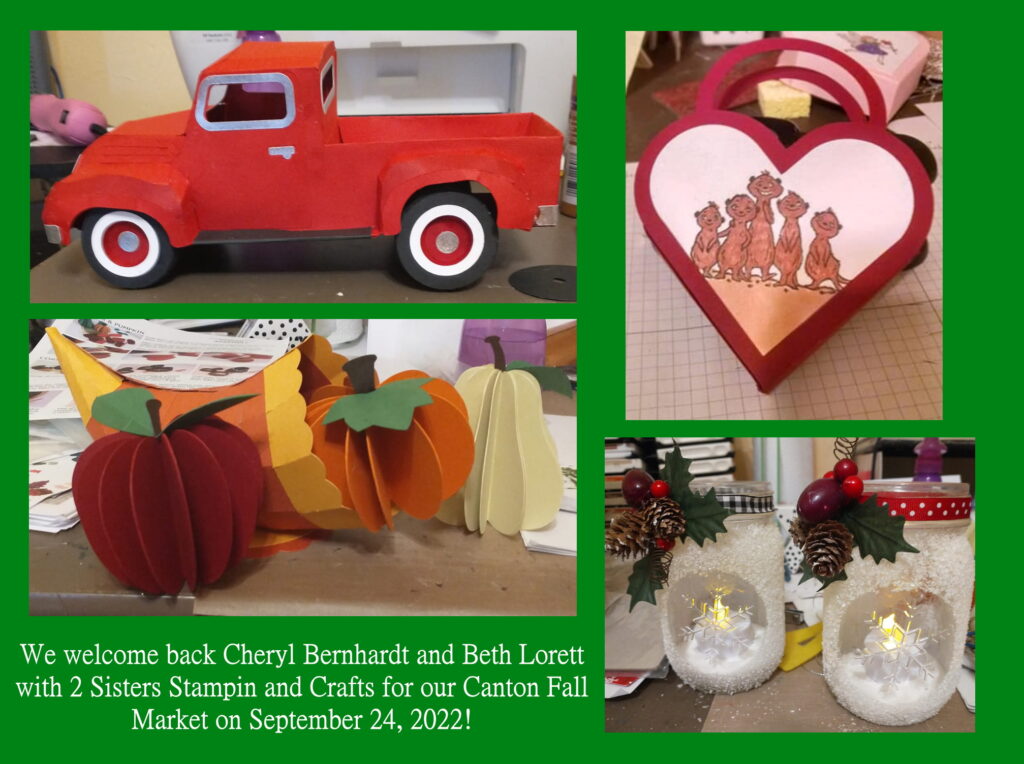 We are excited to welcome Cheryl Bernhardt and Beth Lorett with 2 Sisters Stampin & Crafts to the Canton Fall Market!
They will be offering beautiful and very unique cards and paper items, lovingly hand made, and crochet items. This is absolutely perfect for that someone hard to buy for, who already has everything they need!
You'll be able to find Cheryl and Beth in the center aisle of the main building! They could possibly be harboring a wayward medallion, so take a peek for it while shopping with them!
Check out their Facebook page if you get a chance as well!