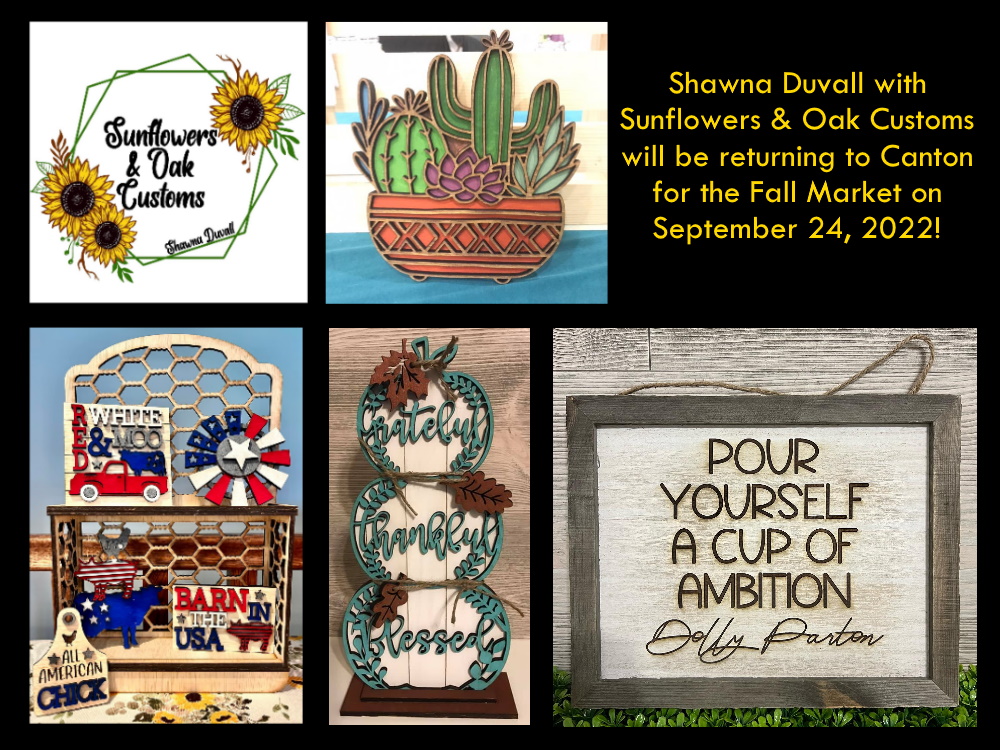 We are delighted to welcome back Shawna Duvall with Sunflowers & Oak Customs for our Fall Market!
She will be offering beautiful laser cut and engraved home décor and jewelry using wood and acrylic. Shawna is working hard to bring you the best she has to offer for this market!
She will be located in the Bradbury Arena and might possibly have the forever sneaky medallion lurking inside, underneath, or beside some of her colorful pieces, so don't forget to take a gander for it while shopping with her!
Don't forget to check out her Facebook page as well!