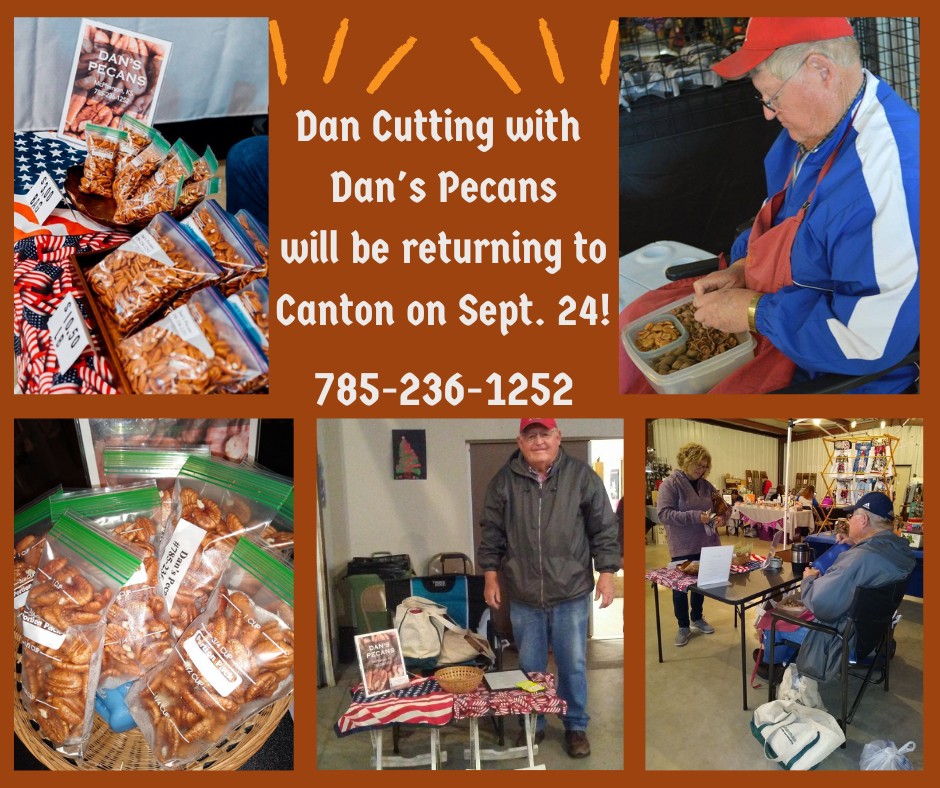 Dan Cutting with Dan's Pecans is one of the longest standing vendors at the Canton Markets, and we are honored to have him returning to the Canton Fall Market!
Dan is from McPherson and has been in business for about 14 or so years. Dan gets his pecans around the Tulsa area, and shells them on site, selling them by the pound. We have people asking every market if the guy with the pecans is coming back.
You will find him in the main building, right by the entrance to the concessions, and there is the possibility that the elusive medallion may be hiding on his pecan table, so make sure to hunt for it while shopping with him!