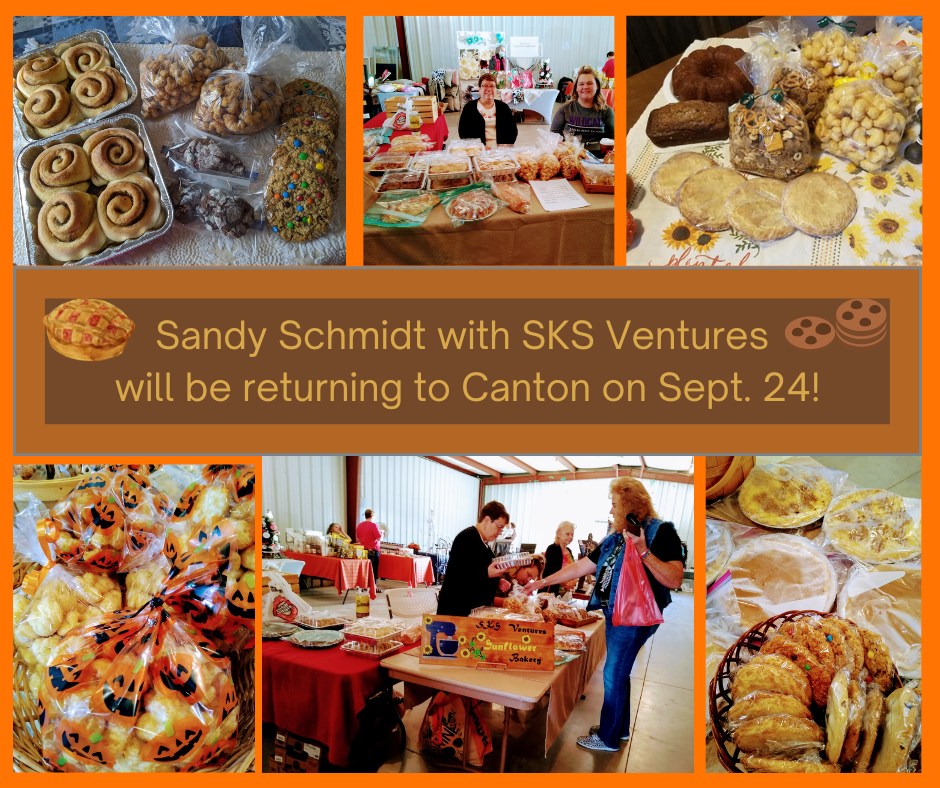 We are ecstatic to have our local favorite, Sandy Schmidt with SKS Ventures, returning for our Canton Fall Market!
She will be offering her traditional delicious baked goods including cookies, cinnamon rolls, kolaches, bierocks, and much more!
There is a chance that the wily medallion may be lurking in her booth with a hungry brass belly, so make sure and hunt for it while shopping with her!