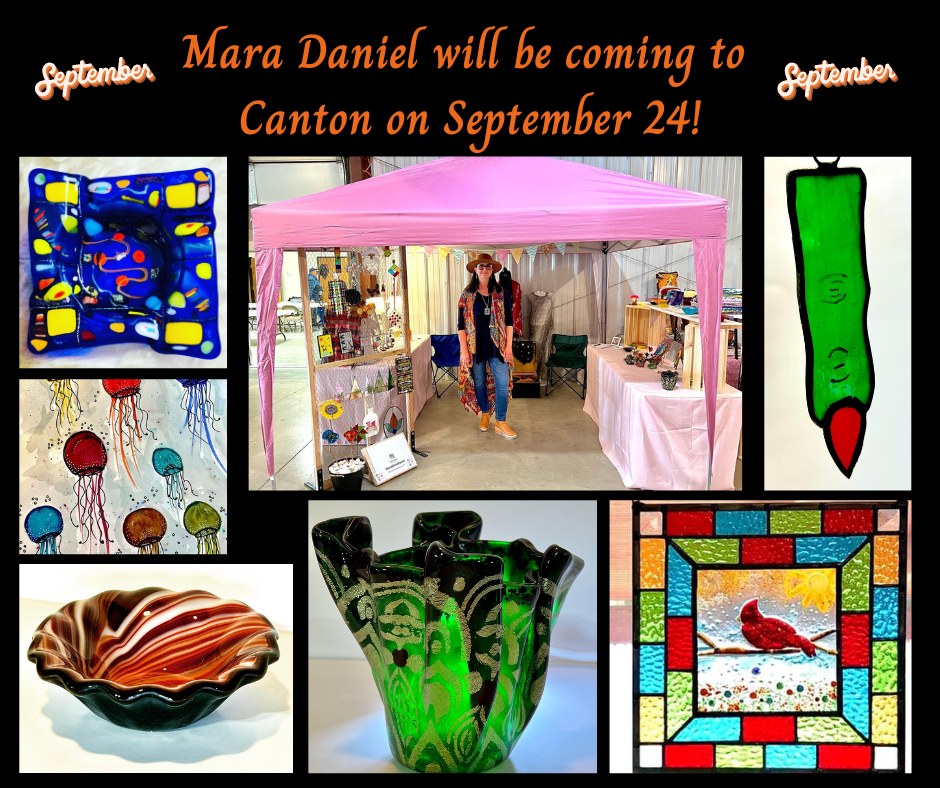 We are extremely happy to announce that Mara Daniel will be returning for the Canton Fall Market!
Mara is very talented and will be offering a stunningly beautiful variety of quality fused & stained glass, copper enameled art and jewelry, and fiber art.
She will be located along the wall in the main building, and could have the sneaky medallion trying to blend in with all her glass beauties, so keep an eye open for it, if you can look away from the shine and sparkle of the art glass pieces while shopping with her!