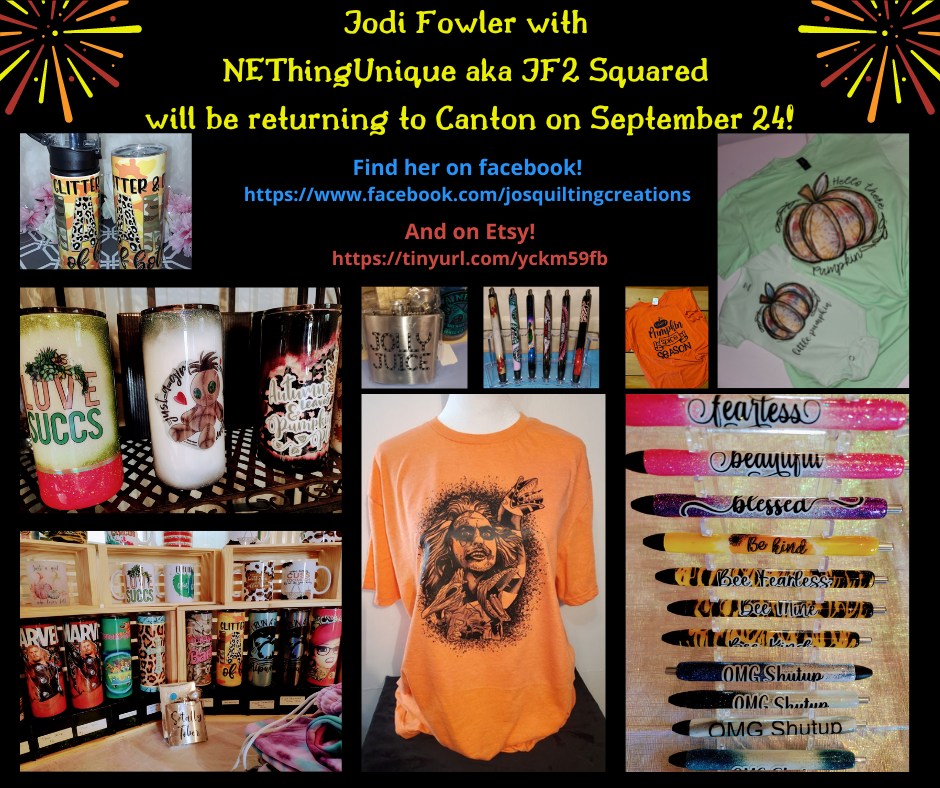 We are excited to have returning vendor Jodi Fowler with JF2 "Squared" & NEThingUnique, coming to the Canton Fall Market!
Jodi will be offering a wide variety of creative resin, sublimation, vinyl, cups, mugs, tumblers, and wearable art products for your shopping and gift giving delight!
Jodi will be located along the wall in the main building and could have the slippery medallion hanging out with her tumblers and t shirts, so make sure to keep an eye out for it while shopping with her!
Be sure to check out her Facebook page and Etsy shop!