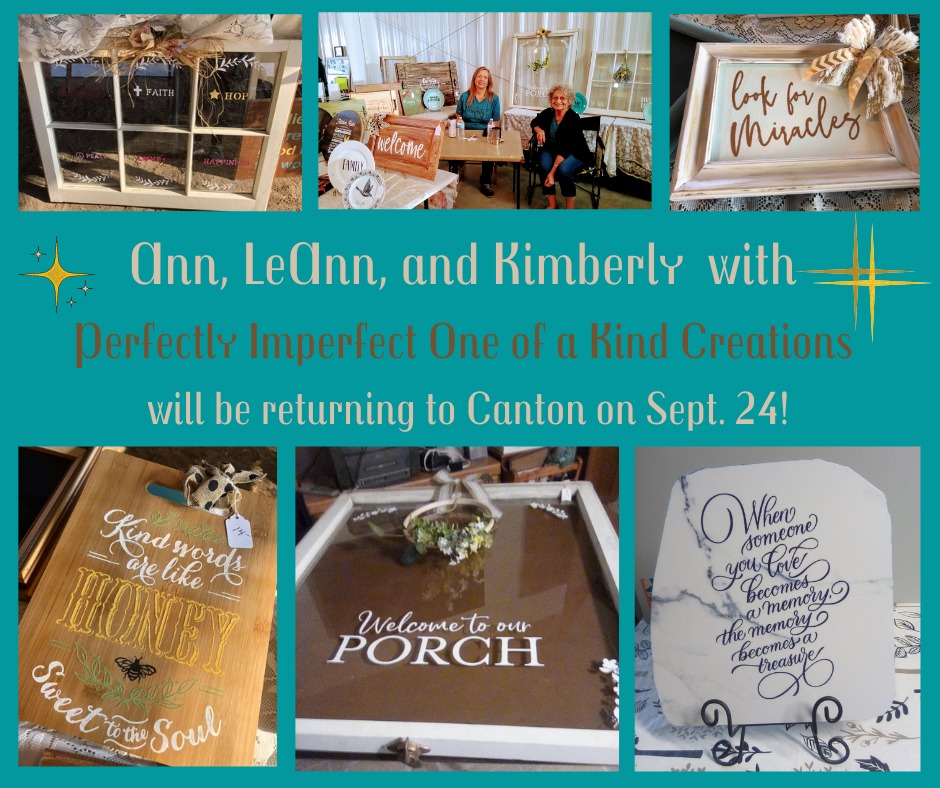 We are excited to welcome back Ann Bruckner, LeAnn Sommers, and Kimberly Moore with Perfectly Imperfect One of a Kind Creations to the Canton Fall Market!
They will be offering a unique variety of one of a kind personal creations! Farmhouse, decor and just plain fun stuff! They do take special requests and custom orders. 
They and their beautiful decor will be located along the wall in the main building, and it's possible they might know something about a medallion lurking around the fairgrounds somewhere, so make sure to look for it while shopping with them!
Be sure to keep an eye on their Facebook page as well!