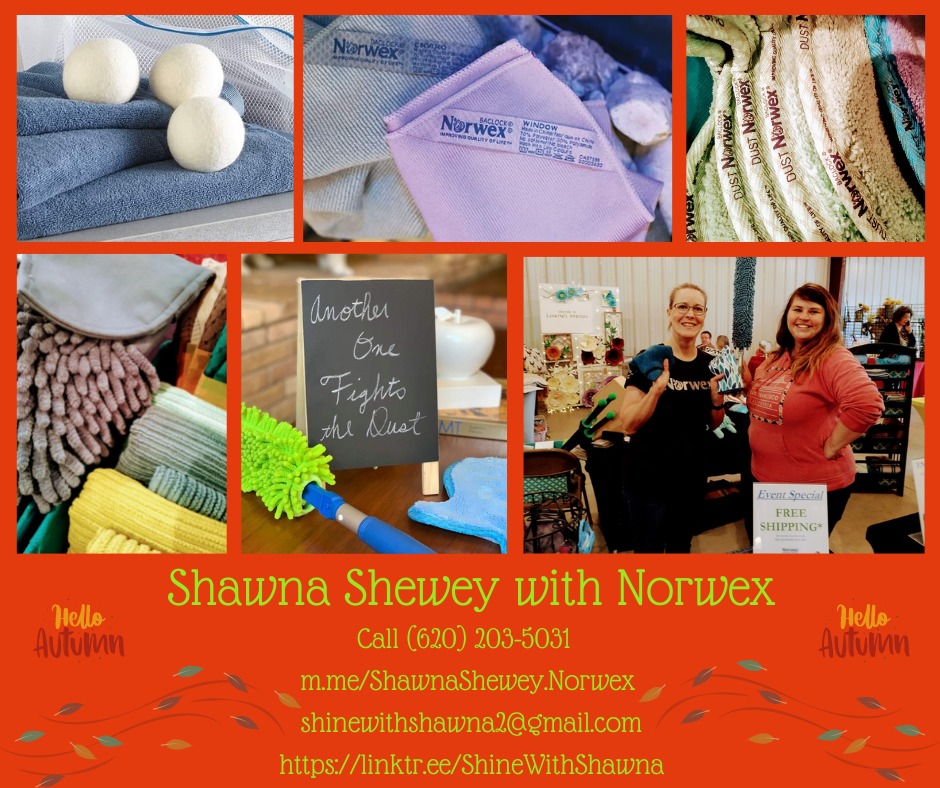 We are honored to welcome back Shawna Shewey with Norwex to the Canton Fall Market!
She will be offering economical, healthy, and sometimes adorable, cleaning supplies to make cleaning much more tolerable; possibly even a little fun! Shawna is always easy to chat with, and her suggestions readily accepted, as she is a vendor that will brighten up your day with her friendly smile.
Shawna will be located in the center aisle of the main building and could be secretly harboring the elusive medallion, so don't forget to hunt diligently for it while shopping with her!